Sedona AZ (May 5, 2018) – Legendary Flamenco and Classical guitarist Esteban will be playing at Sound Bites Grill on Saturday May 12th at 7pm. This venue is a must-see-fan favorite. Sit not five feet from Esteban and watch his fingers fly as he performs at his residency in breathtaking Sedona, Arizona.
This is an intimate dinner setting where you may enjoy a rare and unique experience of music mastery at its finest that cannot be duplicated.  The concert will take you on a musical journey with stories that inspire and ignite the passion of the soul.
Esteban and Teresa Joy perform worldwide but continuously, but Esteban's Sedona concert goers have reviewed that it is not to be missed!
[soliloquy id="43869"]
An Up-Close and Intimate Concert like no other, experience an evening with a master concert guitarist, a world renown violinist Teresa Joy, one of today's finest drummers Joe Morris and the hottest keyboardist Raul Yanez in AZ.
Teresa Joy known as the spinning violinist is Esteban's daughter. She finds herself at home on the stage, learning new things about herself every time she plays. Connecting with the music and audience is the highest reward to her. Connecting as well with her father, Esteban, she feels truly blessed they are on this incredible musical journey together.
Teresa Joy began her career at age 4. She enrolled in Mandell's Suzuki Violin school at age 5 and, at age 7, began studying with noted violinist Moshe Bukhspan. By age 12, Teresa had performed at Carnegie Hall with the Metropolitan Youth Symphony, at the Heritage Square Concert Series for Accomplished Suzuki Violin Students and, regularly, with the Arizona Metropolitan Youth Symphony.
Since 2004, she has toured the country and performed live on television with father Esteban, notably in the PBS Special "Flame Flamenco and Romance". She has also recorded over a dozen albums with Esteban, these albums charting over 100 times on the Billboard in various categories.
Esteban and Teresa Joy perform with Raul Yanez on piano and Joe Morris on drums. Joe Morris, whom calls himself a working drummer as many only dream about it, he says. However, realizing that goal not only involves playing drums, but a whole lot more, you have to deal with many different aspects of the drum business- and the music business in general.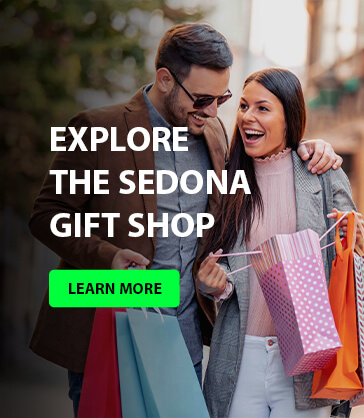 Joe has been performing with Esteban off and on for many years and the connection when they perform shows on stage. He is a highly sought after drummer/percussionist whose versatile style and dedication to his instrument has earned him world tours, countless recording sessions and tracks on major motion pictures and television shows.
You will also enjoy Raul Yanez on the piano. He comes from a musical family. He plays many instruments but is most known for his keyboard. He has been performing with Esteban and Teresa Joy for years.
Sound Bites Grill is located at the Hyatt Pinon Pointe Shops in uptown Sedona. They are open for lunch and dinner daily at 11:30am and serve until 9pm and until 10pm Fri. and Sat. Tickets are required for the Esteban Concert. Doors open at 5:30 and the concert begins at 7pm. If you are just having lunch or dinner there is no charge to sit in their main dining room or patio.
For more information call 928-282-2713 or visit www.soundbitesgrill.com
When: Sat May 12, 2018
What: Esteban and Teresa Joy Dinner Concert
Where: Sound Bites Grill Show Room 101 N Hwy 89a Sedona AZ, 86336 at Hyatt Pinon Pointe Shops Uptown Sedona. Cross Street Hwy 179
More Info: 928-282-2713 • www.soundbitesgrill.com