By Mike Schroeder
Sedona, AZ –There is a rash of political sign THEFT In Sedona – again.  If you don't like a candidate, you steal their campaign signs. What fun.
You may think it is the sport of politics. It is not. Running for political office is serious business.  And expensive.  And that expense is not only measured in advertising and marketing material dollars, but the one thing we can't get back, our time.
Time is our most precious asset – especially as you grow older, that realization will really hit you.
So, if you are running for any office, dog catcher to president, we the electorate would like to assume that you are doing it to make your community, county, state or country a better place.  Not for personal gain.  But not every politician is perfect.
Name and face recognition is critical in any election. You have to let people know who you are, what you are running for and what your positions are.  And whether we like it or not, you are going to see political signs everywhere if it is an election season. Like them or not, is not your choice.  
It is the legal right of the candidate to use them, on private property if the owner approves, or on public property.  There are few exceptions, like safety if they block your view of traffic and maybe a few others.  It is covered in the Arizona Statute, link below. 
Some people say they are ugly and there should be a law against them.  Uh huh. Get the politicians who use them to get into office to ban them.  Get back to us on that.
Residential signs have a max area of 16 square feet, commercial political signs, 32 square feet.
So if you think you're being cute, you are not. Suggest you read the law (link below – it is simple) as there are now trail cameras being placed at various locations and you will be prosecuted. This includes stealing magnetic signs off vehicles. If you have to be a criminal to get your person elected maybe you're supporting the wrong person.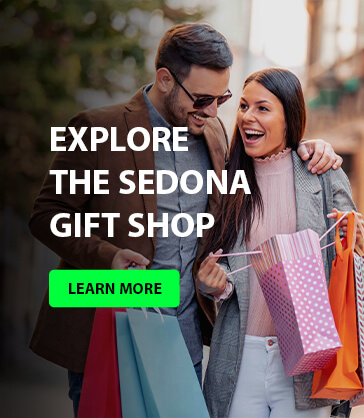 It's a class 2 misdemeanor if you violate this Arizona statute: https://www.azleg.gov/ars/16/01019.htm
Class 2 misdemeanors are a category of misdemeanor crimes in Arizona that carry up to 4 months of jail time and $750 in fines, although the fines can increase with surcharges. There may be probation and other penalties, as well, including collateral consequences, community service, and paying restitution.
In Arizona, misdemeanor and felony convictions will remain on your record until you turn 99. Arizona law does allow you to request that that the court set aside qualifying convictions, but this does not remove the conviction from your criminal record.
Advise to people who think this is fun – it is not, and the consequences of your actions are not pleasant and can last the rest of your life.  Do not screw with political signs, for candidates OR ballot issues.  No matter who you support or what ballot issue you support or are against.
The Sedona Statue can be found on the city website:  Political Signs  (Article 11, Sign Regulations, Section 1105 Exemptions, Land Development Code)
Item 1 is "recommended". Item 2 are Mandatory requirements.
Know the law and the risk before you act. Then don't act.