Sedona AZ (June 27, 2018) – Sedona is a summer getaway and natural playground for many. Performing artists from the Phoenix and Scottsdale area also enjoy coming up to play at Sedona's Sound Bites Grill to beat the heat. This week the entertainment restaurant is excited to have Marley Taylor and Leon J performing in their Celebrity Show Room in addition to local musicians.
From the sounds of Fleetwood Mac to the current hits of Pharrell, former Las Vegas Headliner/Singer/Songwriter, Marley Taylor, brings her band up for an evening of dinner and dancing on Friday June 29th at 7 p.m.  She sings her ways thru the pop charts alongside bassist and husband, Chris DeHerrera. 
Marley Taylor, originally from Pittsburgh, grew up singing professionally in Houston at age 12. In 1994 after spending a few years in Nashville, she was signed to Sony Publishing for a songwriting contract. She also appeared on The Nashville Network TV show series Riders in the Sky. After moving to Arizona a few years later, Marley became a staple in the Scottsdale/Phoenix music scene with the popular act Zowie Bowie.
The group became a hit at Scottsdale's premier nightclub, Barcelona, later signing with Station Casinos in Las Vegas for a lengthy contract. Voted Best Of Las Vegas, ZB & Taylor quickly became Las Vegas celebrities, headlining the Red Rock Casino, The Palms and The Monte Carlo Hotel & Casino (adding a Vintage Vegas show backed by an 18 piece orchestra in the Lance Burton Theatre).
Bassist, Chris DeHerrera, also performed for several popular groups in Las Vegas before meeting Marley in 2012. DeHerrera, a Wyoming native, expanded his musical roots into Colorado, where he played bluegrass/country to the Jam band scene.  Chris joined several musical acts in Las Vegas including  the #1 Jim Hendrix tribute band in the country, Zowie Bowie, The Big Payback and others.
There is a $10 Cover to see Marley Taylor. She will be performing some new original music for her first set. You definitely will want to bring your dancing shoes as she lures you in.
Saturday Night June 30th at 5:30 p.m.  Leon J (Jay Morton) brings Delta Blues to Sedona with his band based out of Scottsdale. Leon J is a 2011 National Heritage Foundation Blues Hall of Fame Dual inductee as Performer and as Ambassador keeping the lost art of Delta Style Blues alive through his touring, workshops, and educational showcases.
This show is full of stories of musical history with a style that is influenced from the Delta. Acknowledged as a Music Historian, Leon has been charged with keeping this unique art of Acoustic based roots/folk music inherited from the West African influence, alive and well by 'connecting the dots' as to it has evolved over the decades to be the American Modern Music we hear today.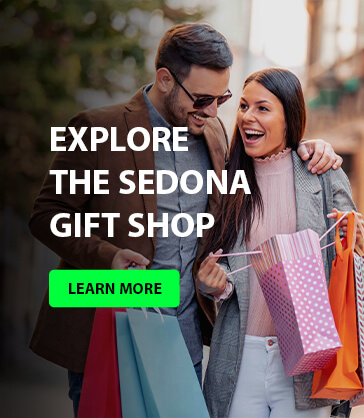 Leon has a passion for rhythmic interpretation and the stories behind it, in all of his music. His captivating live performances highlight his vocal and musical talent which has garnered a reputation for uncommonly entertaining audiences with his story telling and musical styles true to the original formats of the early JukeJoint's on the plantations when featured artists would bring a variety of influence and style to each show.
Leon's main focus is foot tapping, hand clapping 'Simply Good Music' based in Acoustic Delta Blues, Rhythm & Blues, Country, Country blues, and Americana Roots Music, exhibiting an exceptional talent over a true variety of genre, uncommon in most artists today.
Doors open at 5:30 p.m. and the show begins at 7 p.m. Tickets are required for this event. The venue is set up with dinner tables in the show room so you enjoy dinner if you choose and enjoy the show.
Sound Bites Grill's music line up this week includes Eric Miller on Wednesday 6/27 from 6-9 p.m. Eric Miller is best known for his Latin Jazz Guitar playing. He writes a lot of music and has produced many cds. He has studied music all over the world. Eric plays originals and covers.
Thursday 6/28 Eric and his father Robin Miller, another Sedona icon perform from 6-9 p.m. and Sunday July 1st, Phil Rossi performs on their baby grand. There is no charge for Wednesday, Thursday and Sunday.
Sound Bites Grill is located at the Hyatt Pinon Point Shops in uptown Sedona. They offer lunch and dinner daily on the patio or in their main dining room. Music is in their Celebrity Show Room which is adorned with unique guitars signed by some of your favorites.
Reservations, tickets and more info are available by calling 928-282-2713 or by visiting SoundBitesGrill.com.