By Elizabeth Cate, Collection Development Librarian
Sedona AZ (June 12, 2015) – Join Carolyn O'Bagy Davis as she presents "Desert Trader:  Goldie Tracy Richmond, Trader, Trapper, and Quiltmaker" on Wednesday, June 17, at 1:30 p.m. at Sedona Winds Retirement Community, 405 Jacks Canyon Road. Funded by Arizona Humanities and the Friends of the Sedona Library, this program is free and open to the public.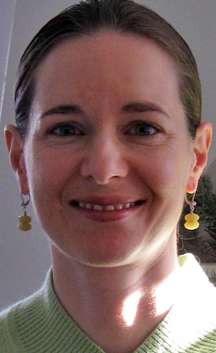 This upcoming speaker event is just one of the many fascinating Arizona Humanities programs sponsored regularly by the Library. Each program highlights an aspect of history or culture, often with an Arizona or Southwest focus, from the international influence on regional foods to the exploits of Grand Canyon river runners. Speakers use a variety of techniques to present their topics, including costumes, props, music, and photographs. Take advantage of these entertaining and informative programs to learn something new.
Goldie Tracy Richmond, the subject of next week's program, came to southwestern Arizona in 1927 and initially lived in a canvas lean-to. Her occupations included mining, trapping, and trading, as the operator of Tracy's Trading Post. Goldie's store was on the Tohono O'odham reservation, west of Tucson, and she lived among the O'odham people for 40 years. She also made quilts to sell at her store, depicting scenes of the desert and of Indian life; one was named one of the 100 most significant quilts of the 20th century.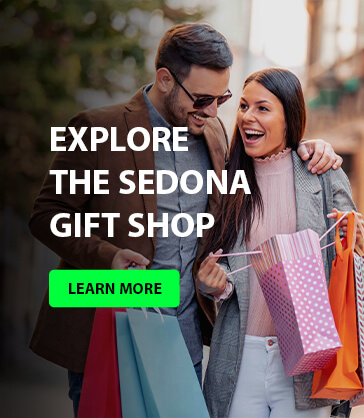 Speaker Carolyn O'Bagy Davis is the author of the books "Desert Trader: The Life and Quilts of Goldie Tracy Richmond" and "Arizona's Historic Trading Posts," which she will be selling at her presentation and which are available to check out from the Yavapai Library Network. In the latter, she describes the significance of trading posts to both settlers and native people: "On the sparsely settled Arizona reservation lands, trading posts were important centers for commerce, as well as social gathering centers. Most often, traders were Anglos, living as partners among their Indian neighbors. Their stores provided an outlet for local arts such as rugs, pottery, baskets, and jewelry. Traders helped with correspondence, transportation, and sickness, and they even buried the dead. With the coming of roads and automobiles, trading posts have all but disappeared."
Learn more about this vanished chapter in Arizona history on June 17 at 1:30 p.m. at Sedona Winds. Also, stop by the Library to browse our Arizona collection, featuring an extensive selection of books about our city, region, and state.
Sedona Public Library is a 501(c)(3) nonprofit organization, supported by donations and grants. Your tax-deductible donation may be sent to: Sedona Public Library, 3250 White Bear Road, Sedona, AZ 86336.