Coalition of Law Enforcement and Victim Advocacy Agencies join together to provide Sexual Assault Victims Recovery and Reporting resources
Prescott AZ (August 7, 2018) – "Seek Then Speak" (https://www.seekthenspeak.org/) is a new online resource for sexual assault victims seeking assistance and support. Victims can remain anonymous as long as they would like, because they are in control of the information being shared, who it is shared with, and what they want to happen with it.
This service has been brought to Yavapai County through membership with the following agencies: Cottonwood Police Department, Prescott Police Department, Prescott Valley Police Department, Chino Valley Police Department, Clarkdale Police Department, Yavapai County Sheriff's Office, Yavapai College Police Department, Embry-Riddle Aeronautical University, Yavapai Family Advocacy Center, and the Verde Valley Sanctuary.
Sexual assault is one of the most unreported crimes in the nation. Reasons for not reporting such assaults vary among individuals, but one study identified the following as common:
Self-blame or guilt.
Shame, embarrassment, or desire to keep the assault a private matter.
Humiliation or fear of the perpetrator or other individuals' perceptions.
Fear of not being believed or of being accused of playing a role in the crime.
Lack of trust in the criminal justice system.
We understand these fears are real. The goal of Seek Then Speak is to give sexual assault survivors a safe and guided path to tell their story free of judgement to those who can provide needed services and/or law enforcement intervention if desired.
Sexual assault victims can connect to Seek Then Speak by the web, mobile application or phone. Seek Then Speak is operated through a platform known as Victim Link which provides access to resources and can assist victims who wish to either report to law enforcement and/or connect to victim advocacy services.  
From the website (https://www.seekthenspeak.org/) –  
'If you were sexually assaulted, you may feel confused and alone. You may not understand what happened to you, or what you can do about it. You may not know who you can tell.
You came to the right place.
Seek Then Speak is a digital aid that helps you gather information, make decisions, and take action. It's available on your desktop, mobile phone, even a landline. By guiding you through a series of questions, you can figure out what options are right for you. You can get in touch with victim services, who can help you through this process, and you can even start reporting to authorities, if you choose to.
Meanwhile, you can remain anonymous as long as you'd like. You are in control of the information you share, who you share it with, and what you want to happen with it.'
The participating agencies hope that this service removes the stigma from reporting sexual abuse. If a law enforcement response to an incident is desired, it is the intent of most agencies that the victim will communicate directly with a detective for follow-up. Invaluable resources for sexual assault victims are also highlighted as part of the service. Seek Then Speak is available to anyone in Yavapai County by visiting the website, calling 1-888-865-9863, or downloading the mobile application (Android and IOS).
This program coordinates with the Start by Believing (http://www.startbybelieving.org/) campaign that prepares friends and family members to respond appropriately to a sexual assault disclosure. Together with Seek Then Speak, they offer a two-part solution for sexual assault victims and their advocates.
Seek Then Speak is being coordinated locally by Yavapai College Police Chief Jerald Monahan as the Law Enforcement Liaison for End Violence Against Women International (EVAWI). Chief Monahan is available for questions regarding the origin and application of this new program for reporters and the public. He can be reached at 928-830-1210, or by email at jerald@evawintl.org.
Comments from agency head representatives regarding participation in Seek Then Speak…
Yavapai College Police Department – Chief Jerald Monahan
"Sexual assault is the most under reported violent crime in our nation.  By providing this connection through technology between a victim of sexual assault and either law enforcement, victim advocacy or in the campus environment, the Title IX coordinator, the barriers associated with an initial face to face contact or even an on scene response are eliminated.  Victims can obtain information about what has happened to them and what options are available to them in the aftermath of such a crime through the privacy of their computer or cell phone. Yavapai College is pleased to join our law enforcement and victim advocacy partners in providing this service."
Verde Valley Sanctuary – Lisa Davis, Outreach Director –
"We are proud to be the first agency to sign up to provide Seek Then Speak services in the Verde Valley" said Lisa Davis, Outreach Director of the Verde Valley Sanctuary.  "This is one more tool in our toolkit to help victims of domestic abuse and sexual assault. As few as one in five sexual assault victims report the crime, Seek Then Speak allows victims to anonymously use technology to reach out for help."
Yavapai Family Advocacy Center – Director Missy Sikora
"The Yavapai Family Advocacy Center believes that Seek Then Speak will be an invaluable addition to victim services provided in Yavapai County.  We feel that by allowing victims to access information and services through this online resource they will feel empowered and supported through the investigation process, which will result in more victims receiving services and more perpetrators being held accountable.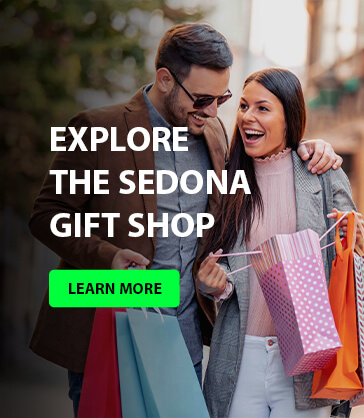 Cottonwood Police Chief Steve Gesell –
"The Cottonwood Police Department is excited to partner with Victim Link. We realize it is very difficult for many to pick up the phone and call the police. This is particularly true with victims of sexual assault. Victim Link provides a unique alternative for those seeking help that may be hesitant to contact the police right away. Our primary interest as law enforcement is to protect victims from harm and hold perpetrators accountable through introduction into the justice system. We should all support any program that meets that objective."
Chino Valley Police Department – Lt. Vince Schaan –
"The Chino Valley Police Department is excited to get this set up to provide another avenue for victims of sex crimes to seek help and report these offenses to law enforcement and advocacy centers to start an investigation and the healing process."
Prescott Valley Police Department – Sgt. Jason Kaufman-
"Prescott Valley Police Department strives to enhance efforts regarding response and investigation of sexual assaults. Victim Link connects sexual assault victims with advocacy, law enforcement, shelter services, and other resources. We are happy to partner with Victimlink to ensure all victims of sexual offenses have a safe and comfortable way to work with law enforcement."
Yavapai County Sheriff's Office – Sheriff Scott Mascher –
"I am pleased to participate in the Seek Then Speak service which provides an avenue for sexual assault victims to share their story and hopefully encourages those who would not otherwise report such assaults, to seek support, resources, and justice. It is my hope this program can eliminate the distrust that some victims may have regarding the system I know can help them."
***
Participating agency websites/phone numbers – this information is provided for reference only and not intended for victim reporting. If you have general questions about the program involving a specific agency, please note their contact information below:
Embry-Riddle Aeronautical University – https://prescott.erau.edu/title-ix/ – 928-777-3747
Yavapai Family Advocacy Center – http://yfac.org/ — 928-775-0669
Verde Valley Sanctuary – https://verdevalleysanctuary.org/ — 928-634-6255
Chino Valley Police Department – http://www.chinoaz.net/149/Police-Department — 928-636-4223
Clarkdale Police Department – — 928-634-9591
Cottonwood Police Department – http://cottonwoodaz.gov/328/Police-Department — 928-634-4246
Prescott Police Department –  http://www.prescott-az.gov/services-safety/police/ — 928-777-1900
Prescott Valley Police Department – http://www.pvaz.net/291/Police-Department — 928-772-9261
Yavapai College Police Department – https://www.yc.edu/v5content/college-police/ — 928-445-7300
Yavapai County Sheriff's Office – http://ycsoaz.gov/ — 928-771-3260
Citizens can contact the Yavapai County Sheriff's Office with information or questions at 928-771-3260 or the YCSO website: www.ycsoaz.gov