Sedona AZ (April 5, 2015) – Poets are invited to compete at the sixth Sedona Poetry Slam of the 2014-15 season, which kicks off at 7:30 p.m. on Saturday, April 11, at the Mary D. Fisher Theatre, 2030 W. State Route 89A, Suite A-3. The featured poet is Dre "Duke Bossman" Johnson, a poet from Oakland, Calif., who will perform his work between rounds.
Slam poetry is an art form that allows written page poets to share their work alongside theatrical performers, hip-hop artists and lyricists. While many people may think of poetry as dull and laborious, a poetry slam is like a series of high-energy, three-minute one-person plays. All types of poetry are welcome on the stage, from street-wise hip-hop and narrative performance poems, to political rants and introspective confessionals. Any poem is a "slam" poem if performed in a competition. All poets get three minutes per round to entertain and inspire the audience with their creativity.
Poets in the slam come from as far away as Phoenix, Tucson and Flagstaff, competing against adult poets from Sedona and Cottonwood, college poets from Northern Arizona University, and youth poets from Sedona Red Rock High School's Young Voices Be Heard slam group.
All poets are welcome to compete for the $75 grand prize and $25 second-place prize. The prize is funded in part by a donation from Verde Valley poetry supporters Jeanne and Jim Freeland.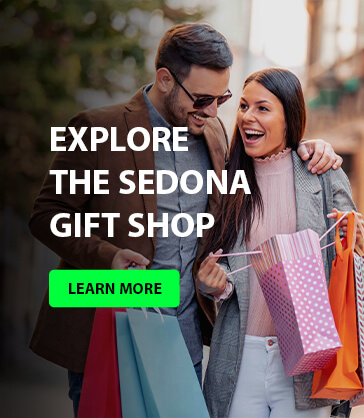 To compete in the slam, poets will need three original poems, each lasting no longer than three minutes. No props, costumes nor musical accompaniment are permitted. The poets will be judged Olympics-style by five members of the audience selected at random at the beginning of the slam. Poets who want to compete should purchase a ticket in case the roster is filled before they arrive.
"Duke Bossman" Johnson runs the 501(c)(3) nonprofit Digital Storytellers in the San Francisco Bay Area. Johnson has competed throughout the West Coast, several times at the National Poetry Slam and — as a duo with fellow poet Patrick Ohsland — won the 2012 Desert Rocks Music Festival's Poetry Slam, performing along with The Wailers, Beats Antique, Brother Ali, RJD2 and Random Rab.
The Sedona Poetry Slam will be hosted by Sedona poet Christopher Fox Graham, who represented Northern Arizona on eight FlagSlam National Poetry Slams in 2001, 2004, 2005, 2006, 2010, 2012, 2013 and 2014. Graham has hosted the Sedona Poetry Slam since 2009. Contact Graham at foxthepoet@yahoo.com to sign up to slam.
Tickets are $12. Call Mary D. Fisher Theatre at 282-1177 or visit SedonaFilmFestival.org.
The slam is the fourth the 2014-15 season, which will culminate in selection of Sedona's fourth National Poetry Slam Team, the foursome and alternate who will represent the city at the National Poetry Slam in Oakland, Calif., in August. There are seven slams in the regular season, six in Sedona and one in Clarkdale. The final Grand Poetry Slam takes place on June 6, to determine the team.
The local poets will share the stage with 350 of the top poets in the United States, Canada and Europe, pouring out their words in a week-long explosion of expression. Sedona sent its five-poet first team to the 2012 National Poetry Slam in Charlotte, N.C., its second to the 2013 NPS in Boston and Cambridge, Mass., and its third to Oakland, Calif., in August.
Founded in Chicago in 1984 by construction worker Marc Smith, poetry slam is a competitive artistic sport. Poetry slams are judged by five randomly chosen members of the audience who assign numerical value to individual poets' contents and performances. Poetry slam has become an international artistic sport, with more than 100 major poetry slams in the United States, Canada, Australia and Western Europe.