Cottonwood AZ (March 30, 2018) – Old Town Center for the Arts has lined up some great performers and concerts for the Spring 2018 season.  A group of Master Throat Singers from the Tuvan region of Mongolia, a Taiko Drum Master, Telluride Bluegrass Winners and more, come to Old Town this Spring.  Here's a brief description of some of the upcoming concerts at Old Town Center for the Arts.
Ken Koshio – Celebrate the Earth
Saturday, April 21st at 7:00 PM.   
Ken Koshio is a world class Japanese Taiko drummer. Taiko is a Japanese style of percussion, which combines music, movement and spirit.  Ken pushes the boundaries of Taiko through various collaborations, creating a totally authentic and unique style of music and Taiko performance art.
The theme of the concert is "Celebration of the Earth." where art, culture and music intertwine to celebrate the diversity of cultures across the planet. Since ancient times, Taiko rhythms have been dedicated to setting the 'heartbeat' in motion, expressing the melodies and pulse of mother earth.
Sugar and The Mint
Saturday, April 28th at 7:00PM.  
Sugar and the MInt swept the 44th Annual Telluride Bluegrass Festival last June, and are now coming to OTCA. The band is comprised of six amazing musicians aged 17 to 20, and are one of the youngest bands to win in the history of the Telluride Bluegrass Festival.  

In Telluride, they shared the stage with Norah Jones, the Punch Brothers, Sam Bush Band, Hot Rize, and Sarah Jarosz. Sugar and the Mint's first place honors include the Telluride Bluegrass Festival, Pickin' in the Pines Acoustic Festival, The Wickenberg Arizona Bluegrass Festival, and the Gospel Contest. This professional and dynamic young musical group play a blend of new old-time, contemporary bluegrass and indie-folk music.  They recently cut their first CD called "Grape Flavored". 
Cinco de SunDog with the SunDog Twins
Saturday, May 5th at 7:00PM.  
The SunDog Twins (aka, Leon Littlebird & Will Clipman) first met as floating Artists-in Residence on a two-week, 256-mile rafting expedition through the Grand Canyon in 2012. Their simpatico was immediate: not only did the Rocky Mountain troubadour and the Sonoran Desert drummer become fast friends, they also discovered an innate gift for composing and improvising together.
Their post-Canyon concert at Coconino Center for the Arts in Flagstaff cemented the duo's performing chops, and was followed by successful shows throughout Arizona and Colorado, culminating in the recording of their new album Shadow Chant.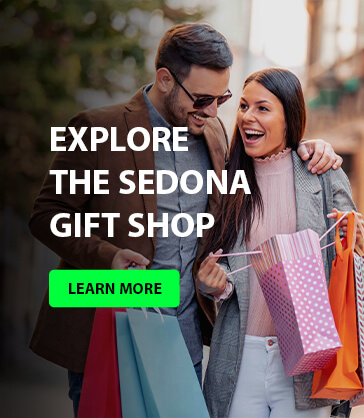 Chirgilchin -Tuvan Throat Master Singers
Saturday, May 12th at 7:00PM
Old Town Center for the Arts is pleased to host Chirgilchin, the 'Master Throat Singers from Tuva" on Saturday, May 12th, at 7:00 pm. Chirgilchin is a group of musicians from Tuva, the geographical center of Asia, near Siberia and Western Mongolia, who sing the ancient folk songs in the Tuvan language, the group also plays traditional hand made instruments.
Throat singing" is an extraordinary vocal form in which one singer produces two or more voices at the same time, one voice harmonizing with the others. It is truly astonishing, magical, and beautiful to hear.  This ancient tradition is kept alive in just a few countries across Central Asia, south of Siberia. According to some, the best throat singers in the world come from Tuva.
13th Annual Bob Dylan Birthday Concert
Saturday, May 19th 7:00PM
This very special musical event not only celebrates the birthday of Bob Dylan (who will be 77 years young!) but also brings together some of the best musicians in the Verde Valley area to perform and honor the music of this legendary, iconic and most influential man, who has dominated the American music scene for well over half a century.
The show will feature individual performances by Gary Simpkins, Tim Young, Mike McReynolds, Ed Cooper, and others to be named as the program firms up, as well as Joe Neri and his special Bob Dylan show electric band, the Mystery Tramps, consisting of Gregg Gould on guitar and harmonica, Hutch Hutchinson on bass and Matt Fabritz on drums. The "Bob Bash" always sells out, so check back for updates and more details, including ticket information, as we get closer to the show.
Mark your calendars for these special events and stay tuned for more events at Old Town Center for the Arts coming this spring.
Tickets are available online at www.showtix4u.com or in Cottonwood at Desert Dancer, and Mt Hope Foods.  In Sedona, you can find tickets at The Literate Lizard Bookstore. For ticket prices and more information about these and other upcoming events, visit www.oldtowncenter.org, or call Elena Bullard at 928-634-0940.