Element Sedona Hotel is now a Certified Sustainable Business at the Innovator/Silver level from the Sustainability Alliance.
Sedona AZ (January 4, 2021) – It's an accomplishment for a chain hotel to achieve more than Conservationist/Bronze certification, since corporate policies often restrict choices at an individual site. So Element Sedona Hotel in the Village of Oak Creek should be proud of achieving the Innovator/Silver level certification. But their focus on sustainability makes sense. Element is a Marriott "lifestyle brand" focused on customers they call "Healthy Actives." These are individuals who are "eco-conscious and aware but aren't necessarily activists." Guests can ask for a list of the hotel's sustainable practices.
Energy conservation
As a new hotel built in 2019, Element installed all their building systems with the latest efficiency technologies. For example, they remotely control the temperature in vacant guest rooms to save energy when nobody is there. The guest keycard controls the lights, ensuring they turn off when the guest leaves the room with their key. Reducing greenhouse gases is important to the hotel, but because they opened in March 2020 just as the pandemic shutdown started, they will have to wait for more normal times to assess progress. Their extended stay business model reduces travel impacts of visitors coming to Sedona. They planned a shuttle to encourage guests to leave their cars behind, but that has been sidelined for now. However, they do have a free Bikes to Borrow program, and offer four Tesla chargers with adapters to accommodate other vehicle brands. 
Toxic chemicals and plastic waste
The Element brand requires green cleaning products. Their saltwater pool eliminates the need to store chlorine onsite and reduces chemical release. Instead of single-use plastic bottles, they place a glass carafe in each room with filtered water that can be refilled at a central water station. "Our guests love it," says Jared Folsom, Director of Sales & Marketing.
Food waste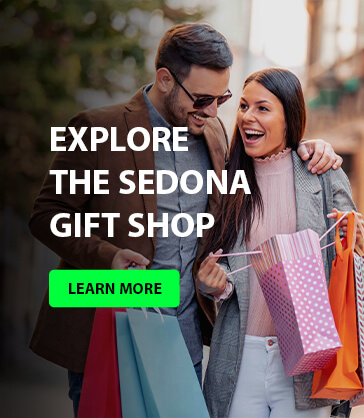 Normally, Element's hot breakfast is made to order, which reduces waste. They partner with Verde Valley School for composting for further waste diversion. The entire menu is gluten free, with a some organic and vegan items. The few meat items are turkey only (e.g., turkey sausage, turkey "bacon") which has a lower environmental footprint than beef or pork.
Water conservation
Linens are washed once a week unless requested otherwise. "Most of our guests expect this policy," Folsom says, "so we have very few requests for more frequent changes."  All water fixtures are new and efficient. But they still went beyond current code. Flow restrictors on water tanks and showerheads result in water use of just 1.75 gallons per minute vs. the typical 2.67 gpm. A silicone ring in the nozzle ensures there's still plenty of pressure for a comfortable shower. They've also installed desert landscaping outdoors to eliminate the need for irrigation.
Employment practices
Anyone working 30 or more hours a week receives benefits. Respecting work-life balance, "we are very flexible in scheduling, with notice, so employees can take care of matters at home," Folsom explained. "We typically have at least one person on call to cover for unplanned absences." They conduct regular employee satisfaction surveys and Folsom walks the floor daily to check in with every housekeeper. They reward good service with small appreciation gifts. "We encourage our staff to develop themselves. The company offers advancement opportunities and internal postings are sent around weekly."
Community engagement
The hotel buys and promotes local brands for items such as coffee and snacks. They are active in the Lodging Council and Sedona Chamber, where they signed onto the Straw Free Sedona campaign, and with Covid they carefully follow Sedona|Safe.Clean.Ready practices. Before the pandemic, they were partnering with Verde Valley School to support parents' week and also hope in the future to incorporate some of the school farm's produce into their menu. They're working with Friends of the Verde River to engage in a conservation program. See who else is certified.