Events Held at the Park through October
Phoenix AZ (May 23, 2014) – Homolovi State Park will re-open on Friday, May 23, 2014 after road construction and improvement work forced the park closure last week. Homolovi State Park, just 5 miles northeast of Winslow in northern Arizona, provides a good alternative for camping for those that were planning to camp in the Sedona area for Memorial Day weekend but are unable due to the Slide Fire. Arizona State Parks will re-open the Park five days earlier than originally planned for the roadwork.
The roadwork was paid for by a $199,879 contract funded with Arizona Department of Transportation Roadside Development funds for Arizona State Parks to repair the main roads through the park. The contract was awarded to SJ Anderson with subcontractor Regional Paving saw cutting and removing existing road cracks up to 3 feet wide and putting in a new sub-base and paving.
Some upcoming events at the Park:
The first Star Party on Thursday, June 5 from 8 to 10 p.m. in the campground: Families are welcome to come spend an evening and observe the wonders of the night sky through astronomers' telescopes. Visitors should bring water, snacks, a red light (to protect everyone's night vision), and sweater or jacket. Arizona State Parks' astronomy program has been in operation for more than five years. The program continues to grow with 10 parks currently participating. Video is available for viewing on our website at http://azstateparks.com/find/starparty.html and gives a good introduction to Star Night activities. Learn more about what to expect and what to bring on this page.
Hopi Pottery Talk at 11 a.m. every second Saturday of the month except August through October (June 14, July 12, September 13 and October 11): Park Ranger and Hopi Potter Gwen Setalla will discuss and demonstrate traditional Hopi pottery. She will explain how traditional pottery is made and talk about how to recognize authentic made pottery. This will be held at the park's visitor center and will last approximately 1.5 hrs.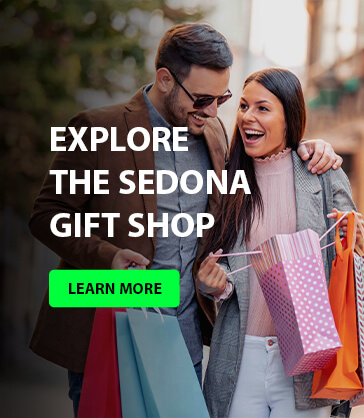 Petroglyph Tour at 10 a.m. every third Saturday of the month through October (June 21, July 19, August 16, September 20 and October 18): Join a Park Ranger in a tour of Homolovi's petroglyph sites. This will require participants to have their own vehicle. Please be prepared for weather and bring plenty of water as the tour will last approximately 3 hours. There will be approximately 1.5 miles of walking on uneven terrain. Reservations can be made in advance by contacting the park at (928) 289-4106 or contact Kenn Evans by email at kk2(at)azstateparks.gov.
Homolovi, one of a series of many ancient Hopi pueblos found in the Southwest, offers the public the opportunity to begin their journey into Hopi life and culture. Like the modern visitor making their way to Hopi, Homolovi was a stop for the ancestral Hopi people along their migration route, eventually moving on and settling at one of the current Hopi villages.
Reservations for camping can be made 24-hours-a-day at AZStateParks.com or by calling the Reservation Call Center at (520) 586-2283 from 8 a.m. to 5 p.m. MST 7 days a week. Homolovi State Park's campground is convenient to I-40 and accommodates large rigs, as well as tent camping. The Park Entrance Fee is $7 per vehicle with up to 4 adults. Tent camp sites to full hookup camping sites are available at a fee of $15 to $25 depending on the type of camping site needed.
For more information about Homolovi State Park call (928) 289-4106 or visit AZStateParks.com/parks/HORU. Homolovi State Park is located five miles northeast of the city of Winslow in northeastern Arizona.
For information about all 27 Arizona State Parks, the Trails and Off-Highway Vehicle Programs and State Historic Preservation Office call (602) 542-4174 (outside of the Phoenix metro area call toll-free (800) 285-3703). Campsite reservations can be made online at AZStateParks.com or by calling the Reservation Call Center at (520) 586-2283. Open 7 days a week, from 8 a.m. to 5 p.m. MST. Follow AZStateParks on Twitter and Facebook.