Sedona AZ (March 27, 2021) – On March 25, 2021, Arizona Governor Doug Ducey announced changes to COVID-19 measures for events, businesses and local government mask mandates.
More specifically, in this announcement, Governor Ducey stated:
Events of more than 50 people will no longer need the approval of local governments. These events should continue to follow safe practices and Centers for Disease Control and Prevention (CDC) recommendations, including physical distancing. This includes youth sports.
The business guidance will transition from requirements to recommendations. Governor Ducey is providing businesses with the ability to continue requiring masks and physical distancing.
Bars have already been allowed to operate as "dine-in" at full capacity. They will now be allowed to resume regular operations, with the ability to require physical distancing and masks.
Local mandates, including mask mandates, are no longer allowed except in government buildings and on public transportation. Mask usage is still encouraged, especially in groups that are not vaccinated.
Today's Executive Order rescinded the following previous Executive Orders:
2020-09, Limiting the Operations of Certain Businesses to Slow the Spread of COVID-19
2020-36, Stay Healthy, Return Smarter, Return Stronger
2020-40, Containing the Spread of COVID-19
2020-43, Pausing of Arizona's Reopening
2020-47, Reducing the Risk, Slowing the Spread
2020-52, Continuation of Executive Order 2020-43
2020-59, Further Mitigation Requirement for Events
While the public mask mandate will be removed, the mayor's Emergency Proclamation may require masks in government buildings and on public transportation and will stay in place in case any other provisions need to be implemented quickly in the future.
"Although I expect to sign a modified Emergency Proclamation on Monday with regard to the mask mandate, the proclamation itself, which was issued due to a public health emergency, still exists. Even though the city's mask mandate will no longer be in place, businesses are still allowed to enforce their own mask requirements if they feel that is the best policy for them. It's also important to note that while the business guidelines are no longer requirements, they are still recommendations. At this time, I don't think we're out of the woods yet and I implore all citizens to continue to follow CDC guidelines, including physical distancing and wearing a mask in public to reduce the spread and to respect those who are not immune or fully vaccinated," said city of Sedona Mayor Sandy Moriarty.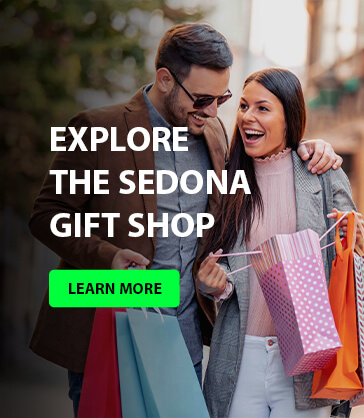 Events in Sedona
The city of Sedona will now begin to consider permitting public events over 50 people, in accordance with the parameters outlined in the city's Land Development Code.
City Hall hours and safety protocol
City Hall will continue to be open for walk-ins from 8 a.m. to noon, and by appointment 7 a.m. – 6 p.m., Monday through Thursday. Masks will still be required at City Hall.