Renowned Musician William Eaton, Brings EARTH SPEAK in Concert to Sedona
Sedona AZ (May 30, 2018) – Join William Eaton and the group 'Earth Speak' for a special concert at the Sedona Hub, on Saturday, June 9th at 7:30 PM.  The concert celebrates the 'Miracle of Planet Earth' and invites you to an enchanted evening of music inspired by the desert elements and wildlife.
Renowned musician and luthier William Eaton has conjured his music and innovative stringed instruments from the Arizona desert now for over four decades. Beyond boundary and stillness, William's music is rooted within an indigenous past, yet expressive of a contemporary, changing, sonic landscape. 
Earth Speak includes flutist-vocalist Claudia Tulip, percussionist-vocalist Susannah Martin, harp-bass guitarist Bart Applewhite along with William Eaton. The evening concert will feature music devoted to our relationship to the natural world and the miracle of Earth's planetary biosphere.  'Earth Speak' is connected to the rich oral tradition of our indigenous and contemporary ancestors and our mutual engagement in communicating with the plant, animal and elemental worlds.
All of the old stories speak of our close relationship with the natural elements," William Eaton commented.  "Our songs continue this age old dialogue. For this concert we've created new songs about calling the rain. Beyond being topical and urgent, with our current drought conditions, it speaks to the fragility of life on this 'water' planet."
About Earth Speak –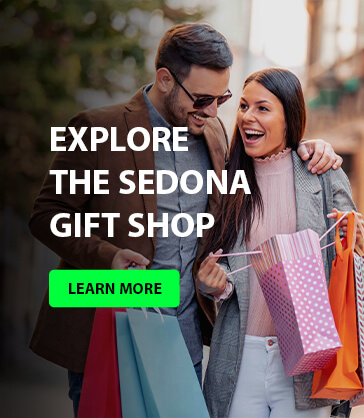 William Eaton designs and builds innovative guitars and stringed instruments and is a founder and Director of the Roberto-Venn School of Luthiery, in Phoenix, AZ.  A recording artist for Canyon Records, Eaton has received four GRAMMY nominations. In 2015 he received the Arizona Governor's Arts Award in the 'artist' category.  William is also a founder and co-director of Old Town Center for the Arts.
Classically trained, jazz influenced and world music inspired, Claudia Tulip performs on silver and ethnic flutes, and panpipes.  One reviewer commented, "Claudia's sound is a beautiful blend of imagination, deft technique and soulful expression."  Claudia has enjoyed a successful solo career and has also been a member of the William Eaton Ensemble since 1988.
With an ability to sing in several different languages and to improvise fluidly, vocalist Susannah Martin brings worlds of experience in vocal styles. She wails on R&B or Rock tunes, delivers a touch of sultry jazz, vocalizes soothing ragas melodies, and can sing fluently in Spanish and Brazilian Portuguese. Susannah also adds a groovy beat on cajón and hand percussion.
Bart Applewhite toured nationally with the band Congo Shock. He is a graduate, and now administrator, of the Roberto-Venn School of Luthiery, in Phoenix, Arizona, where he designs and builds one-of-a-kind bass harp guitars and is perhaps the only builder and player of these hybrid instruments in the world.
Come enjoy an evening of music and stories, with new compositions: Waiting for the Rain, The Universe is Awe, We're Indigenous You and Me, What Will We Do Without Water, Forever, and others along with the group's arrangement of John Lennon's Imagine, a lyric version of Tequila where listeners will learn the art of making tequila, and Don't Worry Be Happy.
Tickets for the Earth Speak in Concert at the Sedona Hub, on Saturday, June 9th, at 7:30 PM, are $18 in advance, $20 at the door. Tickets are available online at showtix4u.com. Tickets are also available in Cottonwood at: Desert Dancer and Mt. Hope Foods and in Sedona at The Literate Lizard Bookstore. For upcoming events, visit www.sedonahub.org.  The Sedona Hub is located at 525 B Posse Grounds Rd, Sedona, Arizona.  For further information, contact Kate Hawkes the Sedona Hub at 928-282-1660.