U.S. Rep. Paul Gosar Among Those Volunteering to Help
Clarkdale AZ (April 24, 2013) – With a goal of planting 3,000 new grapevines in its expanding vineyard, Yavapai College invites community members and businesses to be part of its annual "Plant-a-vine" community service day on Saturday, May 4, 8 a.m. to 4 p.m. at the college's Verde Campus vineyard, 601 Black Hills Drive in Clarkdale.
U.S. Rep. Paul Gosar will be among the volunteers who will be planting vines on May 4. "I am excited to participate in Yavapai College's community service project and get some dirt under my finger nails," Congressman Gosar said. "This event is a reminder of how important the viticulture industry is to the state of Arizona and not only do I look forward to it, I encourage other people to join."
Organizers hope to draw enough volunteers to double the size of the academic vineyard to six acres. The varietals being planted this year are Malvasia Bianca and Cabernet Sauvignon.
Advance registration is required in order to ensure adequate volunteers throughout the day. One-hour shifts are available, and volunteers are welcome to come for longer periods. Visit www.yc.edu/plantavine to register for a shift time.
Volunteers are asked to check in at the future site of the Southwest Wine Center's full-production teaching winery on the west side of the campus.
Volunteers should wear light-colored clothing, long pants, long-sleeved shirts, closed-toed shoes, a hat or visor, sunscreen, and, if available, gloves and a gardening trowel. Water and snacks will be provided. Volunteers will have a brief training session before entering the vineyard.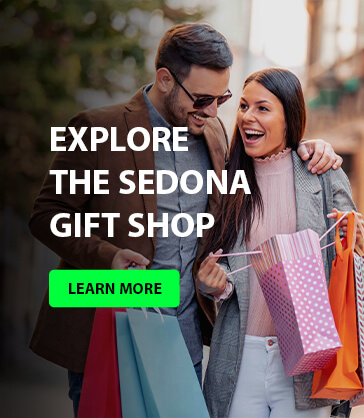 Those who are unable to join the "Plant-a-Vine" event can contribute by adopting a vine or vines in the college vineyard. Donors receive a personalized Vine Tag for their vine that will be planted in the vineyard. For details, visit www.southwestwinecenter.org/campaign.
The student-run vineyard in the foothills of Mingus Mountain will provide students with hands-on, real-world, scientific experience in vineyard establishment and management including, plant science, water management, vine selection, land preparation, planting and harvesting the grapes. The vineyard will eventually encompass 17 acres and produce a variety of grapes.
Robert Wample, head of the viticulture and enology department at California State University at Fresno, has visited the college and believes its role is essential to the success of the Verde Valley's wine industry.
"You start with a good solid educational program," Wample said at the recent Verde Valley Wine Symposium. "The wine grape industry is very attractive to people. But the specifics of doing a good job of producing good grapes and wine require a fair amount of science and technology. It is difficult—almost impossible—to pick up a book and do it right. This is why the educational system is vital. So for the college to make this much progress in the last few years is remarkable."
The Southwest Wine Center at Yavapai College will serve as a gathering place for research and education to spark innovation, fuel economic development, support regional and national collaboration, and provide a catalyst for research. Students will learn the concepts of producing wine at the state-of-the-art teaching winery. The winery will have production areas and barrel and case storage to support production of 3,000 cases of wine per year. Students will also gain experience in the marketing and business aspects of the wine industry by working in the SWC tasting room located within the campus winery.
For more information, visit www.southwestwinecenter.org or call (928) 634-6530.