Sedona AZ (April 16, 2018) – The inimitable Quevaughn Bryant arrives at the Sedona Hub on Friday 27th  at 8pm with his one man comedy show – One Man's Stand. Combining a mix of Comedy, Theater and Interactivity you will see the world around us in a uniquely comical way. 
Born and raised in Norfolk, VA. Quevaughn attended Norfolk State University (Psychology major), and currently lives in Bakersfield, CA. Quevaughn Bryant pronounced (q-von) may be a strange name to look at but his comedy is certainly no stranger to America. His unique brand of society based humor has long been a favorite of audiences across the country, consistently proving to be a refreshing evolution from the comedy night club scene.
Quevaughn has spent over 20 years performing for audiences of all types throughout the United States as well as abroad including The United Kingdom, Australia and Paris, France. His numerous television appearances include "NBC's Last Comic Standing", Comedy Central, "Politically incorrect with Bill Maher" ,"MTV's Real World" and Mr. Thomas in the award winning movie "Greencastle".
This show was created and written by the times we live in and the people Quevaughn has met along the way. His social commentary chronicles his observations of our social norms and how they are formed. From politics, media and religion to family and the relationships we form which, is part of what makes the human experience the interesting journey that it is. 
Having spent much of his entertainment career performing in comedy clubs, meeting amazing people from all walks of life in different parts of the country and the world, Quevaughn noticed a common theme and pattern. He says, "We were all looking to make sense of it all. Regardless of income, race, gender or political affiliation, we all are looking for answers that will help us in life. This was about the same time I was becoming a little discontented with the club circuit, feeling like there was more…you know, looking for answers."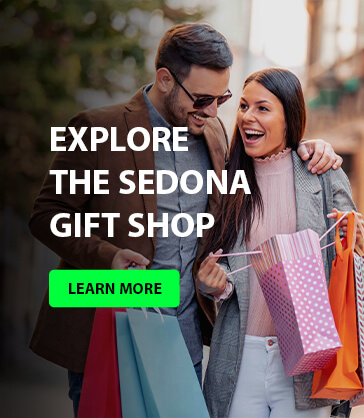 He realized that the reason people had difficulty finding answers is we often have trouble finding and defining the right questions. With that in mind he created a comedy show where the intent was not just to entertain, but to start people asking some of those questions, in a group while laughing their asses off! 
And now he brings that show, One Man's Stand, to Sedona. You are invited to think, question and laugh while not taking it too seriously. If you have a pulse…this show is for you. While this show is not vulgar, you may want to leave the kids home because it touches a few topics that they may not be quite ready for.
Using his unapologetically opinionated style of comedy mixed with a heavy dose of old school common sense is what makes his comedy really hit home, which really comes out in the Q&A portion making each show decidedly unique and FUNNY AS HELL! Quevaughn is your comedic guide in the aquarium that is the American social experiment…This is ONE MAN'S STAND!   
One Man's Stand will lead you to confirm some beliefs as well as challenge the status quo' in a way that will leave you laughing as well as thinking long after the show is over. Join Quevaughn at the Hub on Friday 27th at 8pm, and give your sense of humor a special treat.
What: One Man's Stand – Comedy Show"
When: April Friday 27, 8 PM
Where: The Sedona Hub – 525-B Posse Grounds Rd
Admission: $10 at the door.  
For more visit  www.onemansstand.com.