Sedona AZ (July 19, 2018) – The Community Market returns to The Collective Sedona every Saturday in August (August 4, 11, 18 and 25) from 9 am to 1pm. The Collective Sedona and Spirit Wind Farm Store have teamed up to bring residents of the VOC and Sedona this weekly event with aspirations for it to grow and thrive. Each week more vendors are added to the list, so mark your calendars each Saturday morning and come witness the transformation as we build and the busy season hits. The Market offers fresh locally-farmed produce, mind-body-spirit wellness products, and local art and jewelry. It also runs rain or shine as there is ample covered space to keep the rain away! For more information or to become a vendor, call Joseph at 928-202-0936 or e-mail Rodney at rboden@fenixpcg.com
The Collective Sedona's monthly Second Saturday event is changing its format and will have lots of new features starting in August. On August 11, 2018 the event will be held in the evening from 4pm to 7pm with the band Thunder & Lightnin' playing in the courtyard behind Rotten Johnny's Wood Fired Pizza Pie and Bearcloud Gallery. The Collective Sedona artists Bearcloud and Terry van Loenen will have their work on display along with some very special guest artists from around the Verde Valley. With the intention to continue to provide the Village of Oak Creek and Sedona with a great shopping experience, The Collective Sedona has asked vendors from their weekly Community Farm and Art Market to set up during the Second Saturday festivities. Some of Sedona's most talented jewelry makers, most in-tune energy mediums, and most radical health and wellness experts will be setting up to share their knowledge, wisdom, and wares with you. And, of course, there will be ample local, delicious, and beyond-organic foods and produce available through the Spirit Wind Farm Store to make your tongue and bellies sing in delight!
All of this fun is just steps away from great restaurants like Cucina Rustica, Miley's Café, Corner Table Restaurant and Bar, Rotten Johnny's Wood Fired Pizza Pie, and JWine Bistro – or, if you're like The Collective's Manager, Rodney, you'll forget the healthy stuff and go straight for the goods at Rocky Road Ice Cream Shop. YUM!
Come witness the transformation and enjoy a night of free music under the setting sun and expressions of art from some of our best local artists. Finally, in celebration of Rotten Johnny's Wood Fired Pizza Pie's grand opening, we will be raffling off two free pizzas!!! All you have to do is show up and collect your ticket and you are entered to win! We look forward to seeing you at The Collective Sedona's New Second Saturday.
The Collective Sedona is thrilled to welcome, a man who needs no introduction, Omar Kenney and Bay Equity Home Loans to our tenant family. We are excited to have such an esteemed Village of Oak Creek resident with such fantastic energy in our building. Omar can be reached at (928) 282-0282 or by email at okenney@bayeq.com for all of your home-loan needs.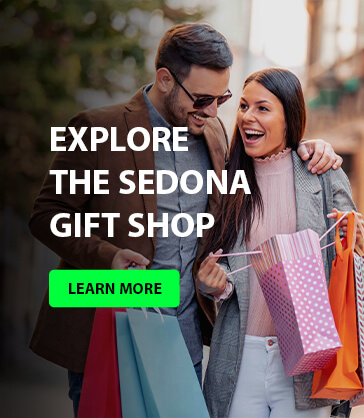 The Collective Sedona is delighted to announce the reopening of the Salt Room in The Sedona Health Spa. Himalayan Pink Salt lines the walls of the room with a state-of-the-art Salt Halo Generator showering your body with a fine salt mist. This news is hot off the press and more details will be announced soon. For now, please contact Vivian at (928) 301-2409 for more information. The team at TCS is working hard to open the doors as soon as possible. Stay tuned!
A "Moonlight Madness" Concert will again be returning to The Collective Sedona on Sunday, September 23rd. Guests will enjoy listening to great music under a full moon — picnicking with friends in a beautiful outdoor setting — all to benefit youth programs in the Village of Oak Creek.
This community event is hosted by the Rotary Club of Sedona Village and tickets can be purchased online at www.SusannahMartinMusic.com ($20). Gates open at 5pm, with the concert going from 6-9pm. Bring your own favorite picnic foods, dinnerware and beverages (non-alcoholic). Wine, beer and pizza will also be available for purchase onsite from Rotten Johnny's pizzeria. Row seating is provided or bring your own chairs and blankets and make the perfect picnic spot with your friends!
The 3MKi Band (aka Miller, Miller Martin and Ki) is one of Sedona's most beloved classic rock and pop bands performing singalong-worthy hits plus other catchy tunes. Notorious for their musical fun and frolic, 3MKi ramps up the music with rich lead vocals and harmonies, virtuoso acoustic guitars and a groovy beat box. Rock out to the Eagles, Mamas & Papas, Beatles, Fleetwood Mac, Sting and more as they play under the full moon!