Sedona AZ (July 23, 2014) – Efforts by the Burned Area Emergency Response (BAER) team have proven successful and effective on areas of the Slide Fire and work is nearing completion.
Even though the effects from rain events cannot be entirely prevented by Burned Area Emergency Response (BAER) efforts they can mitigated by reducing water flow, debris runoff and erosion from rain event on lands downstream and down-slope from moderately to severely burned areas within the fire perimeter.
Burned Area Emergency Response efforts promote the growth of grass in severely burned areas to stabilize soil and slow runoff.  These efforts also reduce impacts to highways and roads, decrease effects to vital watershed areas, water systems and wells, and lessen damage to sensitive areas, endangered species habitat, and archaeological sites.
To-date, the Slide Fire BAER implementation efforts have included the following: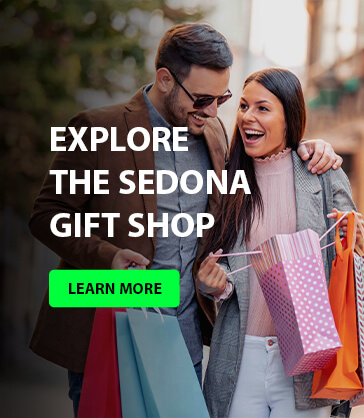 Aerial seeding and mulching on 2,175 acres of moderate to high severity burned areas with a certified weed free seed mix with quick germinating and growing sterile barley, along with native grasses such as slender wheatgrass, little bluestem, and squirrel tail.  The barely has already sprouted and is on its way to stabilizing soils.  Seeding and mulching was very effective at protecting the topsoil in areas of the nearby 2006 Brins Fire.
  
Ten drainage culverts were cleaned out along forest system road 231 so that they do not clog up with debris and fail (wash out) during heavy monsoon rains.
  
The junction box at Sterling Canyon Spring, a water supply for the Arizona Game and Fish Sterling Springs Fish Hatchery, the Forest Service Pine Flats Campground, and supplemental water used at private residences, is being protected with an enhanced concrete encasement with structural reinforcement of a more hydrodynamic form to reduce the potential of damage from flood waters.
  
Several historic sites including three historic ditches, the Ranger Thomas Homestead, and the newly discovered Lolomai Lodge were protected from erosion and sedimentation with straw bales, waddles, and aerial seeding/mulching.  Asbestos shingles were found at the Lolomai lodge site and removed to prevent asbestos contaminates from entering the water in Oak Creek.
  
Several potable water supply well heads susceptible to flooding were protected from floodwaters with a combination of visqueen and sandbags at Cave Springs, Manzanita, and Banjo Bill Campgrounds 
  
Vault toilets in the Manzanita, Banjo Bill, and Cave Springs Campgrounds and Slide Rock State Park susceptible to flooding are being pumped and closed to reduce contamination of Oak Creek water from floodwaters entering human waste.
  
Warning signs were installed at access travelways into the burned area with the objective to prevent public entry and personal injury or loss of life into or below burned areas.  Barricades have also been installed at potential access points into the closed area of the fire and Oak Creek to prevent public entry into areas with high risk of falling trees, debris flows, rock slides, and flooding with the objective of preventing personal injury or loss of life to forest users.
  

Storm Inspection and Response Patrols are in place to monitor conditions and implement cleanout of forest road culverts after significant precipitation events within drainages connected to Oak Creek. The objective is to remove debris from culverts or drainages that otherwise might plug up and pose risk of breach that might damage structures or flood downstream values including road infrastructure, non-forest residential developments and flooding events posing further risk to human life and safety along Oak Creek.
  
Field monitoring of seeding and mulching treatments will be performed in years one and two to determine the effectiveness of seeding and mulching on relatively flat slopes (5%) and on steeper slopes (about 25%). 
  
The BAER Team also provided a burn severity map and preliminary peak flow data to assist the Natural Resource Conservation Service (NRCS) in conducting their damage assessment report.  The NRCS provided emergency funds to Coconino County to assist landowners in preparing private property for potential runoff and debris flows from the burned area.  The Coconino National Forest continues to participate in coordination efforts with both Coconino and Yavapai County Emergency Management Services.
Residents and property owners downstream from the fire area are encouraged to continue to take precautions to protect their property and they should also be prepared to leave their homes on short notice in case of intense rain events.
Visitors are reminded that national forest lands are closed through Oak Creek Canyon until the area is deemed safe.  For further information contact the Oak Creek Canyon Information Hotline at 928-203-7505 or the Coconino National Forest website at www.fs.usda.gov/coconino. More information about Slide Fire BAER efforts can be found online at .