First, puffy white clouds start to peek out above the red rocks in the early afternoon. They build throughout the day, bringing with them a sense of anticipation. As the work day winds down, the winds pick up and fork lightning appears against a black sky. A clap of thunder and then a deluge of rain. Temperatures drop – five, 10, 20 degrees. The drama is frequently over as quickly as it began, leaving in its wake steamy asphalt parking lots and the scent of sage and creosote. Everything feels cleansed.
For those not familiar with summer in Sedona, they undoubtedly picture a parched landscape baking under a blazing sun. But for the artists and residents fortunate enough to call Arizona and the West home, July and August bring the dramatic monsoon skies – and plenty of inspiration.
On Friday, July 7, Rowe Fine Art Gallery celebrates the drama of monsoon season with Stormy Weather, which opens at 4 p.m. Visit the (air conditioned!) gallery to see paintings, sculptures and jewelry inspired by southwestern summers. Stormy Weather continues through July.
Rowe Fine Art Gallery's artists each have their own unique relationship with summer storms. Painter John Rasberry, for example, revels in taking a front row seat, even if it means getting a little wet.
"I love landscapes with bright light highlighting foreground cliffs or mountains with dark stormy clouds in the background," he says. "Summer is one of my favorite scenes to paint! It can often be a little challenging to capture because the lighting changes so quickly. Often after I have managed to set up my easel and paints and started to work, the wind will pick up and blow the painting off the easel onto the ground, landing facedown of course, and sand will blow into my paint palette. The next thing I know, I'm packing everything up and making a mad dash for cover. If I'm asked if it is worth it, though, I have to say yes, mostly for the experience of being there and watching nature unfold. Back at my studio, I'll have to rely on memory, a small sand-blasted study – if I get that far – and a photo reference. When the painting is finished and if it turns out how I envisioned it, I consider the storm experience a successful painting trip. That's why I love what I do."
Summer rains evoke different memories for different artists, like jeweler and sculptor Liam Herbert, who thinks of his childhood when a storm blows in. "I love monsoons," he says. "As a child, I would listen to the raindrops on the tin roof as I daydreamed of things to do. In Sedona, I listen to the sound of monsoon rain on our skylight and continue to daydream about creating new visions and artistic creations. The rain brings magic to my ears and mind."
Navajo stone sculptor Alvin Marshall has a more complicated relationship with Mother Nature, but it's also rooted in his upbringing. "Our native ways have taught us to respect and accept the hardships of Mother Nature: tornadoes, snowstorms, cold weather, rivers and creeks overflowing…I can go on and on. These challenges inspired me to carve a white buffalo because the white buffalo guides us through these hardships. So does the medicine man who I have carved in stone with the white buffalo."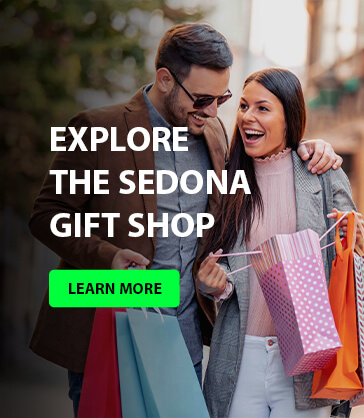 Painter Gary Jenkins looks for details, like thirsty flowers on a cactus, after a rainstorm for his inspiration. "I noticed the other day while sitting on my patio that my cactus plant was full of new blooms," says Gary. "I thought they would make a beautiful painting. I took many pictures of the blooms and started a painting and then added a hummingbird. Nature is my greatest source of inspiration and my teacher. When I need a creative boost, I let nature show me the way."
Blooms also show up in sculptor Kim Kori's work. "When the rain falls, the earth comes alive," says Kim. "In my sculpture Because of the Rain, the irises are ready to bloom, the snail is drawn to the moisture and the toad has appeared from beneath the soil."
For wildlife sculptor Ken Rowe, who prefers to sculpt from live models, monsoon season frequently makes wildlife more accessible. "An elk sculpture, Timberline Bull, was inspired by a hot August afternoon when a large bull elk and his harem of cows came to a remote waterhole for a drink just as a dramatic monsoon storm rumbled in," recalls Ken.
Unfortunately, monsoon season and especially its dramatic thunderstorms, are short lived. What better way to harness their beauty than with a piece of art?
Stormy Weather marks the continuation of a year-long celebration of the art of storytelling. When you come right down to it, artists are storytellers, using paint, clay and precious metals the same way a writer uses words. There's a story behind each of the paintings, sculptures and pieces of jewelry in the gallery – stay tuned as some of those stories are told throughout the year.
Rowe Fine Art Gallery represents traditional and contemporary southwestern artists. The gallery, located under the bell tower in Patio de las Campanas at Tlaquepaque Arts & Shopping Village, is open Monday through Thursday, 10 a.m. to 5 p.m., and Friday through Sunday, 10 a.m. to 6 p.m.  For more information, call 928-282-8877, visit rowegallery.com, or find us on Facebook, Instagram and Twitter.