Sedona AZ (March 21, 2013) – The Red Rock Ranger District of the Coconino National Forest has implemented new rules for mountain bikers in specific areas near Sedona in order to protect land and resources.
The new rules restrict mountain bikers from leaving official National Forest system trails and prohibit bikes from cross-country travel in several specific areas. More than 170 miles of official trails remain open to mountain biking.
Impacts from numerous unauthorized and unplanned trails used by mountain bikers have prompted the new restrictions, as unplanned trails have accelerated erosion and resulted in damage to fragile soil, archaeological and watershed resources near Oak Creek.
In order to mitigate the damage from these unplanned routes and properly plan for the future, mountain bikers must now remain on National Forest system trails and are prohibited from cross-country travel in the following areas:
Schnebly Hill;
Airport;
Carrol Canyon;
Schuerman Mountain;
Cathedral Rock.
The new restrictions will be in place for up to two years while the district and public work together to determine long-term aspects of sustainable mountain bike use, as well as equestrian and foot cross-country travel issues and effects.
All official Forest Service trails remain open to mountain bike use, except in a Wilderness Area. The district has added 45 miles of trails in the past three years to enhance opportunities for mountain biking, which brings the total miles of trails in and around Sedona to more than 170.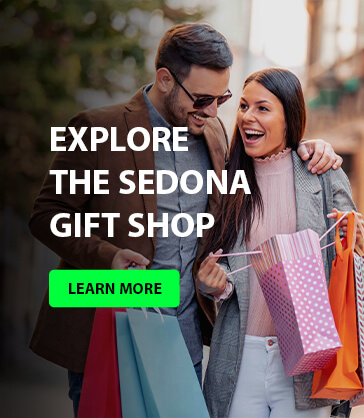 "Mountain biking is a legitimate and growing use of the National Forest and especially around Sedona," said District Ranger Heather Provencio. "However, we encourage a 'stay-on-trail' ethic for all users in all areas, and over the past several years we've noticed an increase in off-trail damage due to mountain biking. This is why these restrictions are focused on keeping bikes on trails in the most sensitive areas. We need this use to be environmentally sustainable."
The Red Rock Ranger District has been hosting a series of public meetings to plan and implement a long-term sustainable trail system and continues to conduct public meetings. The district considered a larger area for the restriction but narrowed the focus after discussion with the Verde Valley Cyclists Coalition and International Mountain Bike Association—which are helping to educate users, encourage responsible riding and monitor off-trail impacts.
The district is following the lead of places like Moab and Fruita in the requirement to keep bikes on designated trails to protect our fragile soils and watershed. This temporary restriction will be in place as the district and public collaborate and plan a long-term, sustainable trail system.
For more information about public meetings on the Red Rock trail planning process or how to volunteer on trail projects visit www.fs.fed.us/r3/coconino/ or call the Red Rock Ranger District at (928) 282-4119.