October 22, 2012
Dear Council members,
Please support the mayor's request for a work session in early 2013 to discuss the installation of smart meters in Sedona and potential health risks that could be associated with the meters. The purpose of the meeting would be to provide supporters and opponents of the installation of smart meters to present their findings to the City Council. This is a very fair and reasonable proposal and not one-sided like the one that staff had suggested. I also understand that the work session is an information only and no decision or action from the City is required during such session.
I just learned that city staff suggests that instead of the City council holding meetings, that the public meetings be held by APS and possibly a third party serving as the mediator as an alternative to the City Council holding the meetings. Staff also states the the City should encourage APS to do more public education and outreach in the interim.
I don't get my information on smart meters just on the internet or reading someone's blog. I did my research oftentimes on legal documents submitted as part of the legal hearings from across the states and in Canada. Many of my findings are testimonials before judge or under oath or directly from expert witnesses.
I want to share what I have learned from watching 8 hours video of smart meter hearing and workshop in California. Smart meter manufacturers stated in front of the judge that without any obstruction, smart meter's signals can reach across 1,200 feet. They know because they need to know if any repeater is needed to bridge the gap between meters. Individual opt-out will not guarantee neighboring meters to be outside this 1,200 feet radius. Individual opt-out also will not prevent the utility from putting a repeater in your neighborhood or even outside your bedroom window. Ever wonder why 57 cities and counties in California and more than 50 communities in British Columbia have opposed to smart meters?
During the workshop, someone with technical background said that the power of 1-watt transmitter was increased to a rule-breaking 2.5-watt due to the 4 dBi antenna and the 1dBi antenna inside the meters. FCC limit is 1-watt. It was eventually admitted by the manufacturer of the meter before the judge that RF signal was indeed double. The gain of an antenna represents how well it increases effective signal power in a particular direction, with dBi (decibels relative to an isotropic radiator) as the unit of measure. dBi represents the gain of an antenna as compared to an isotropic radiator, which transmits RF signals in all directions equally. More precisely, dBi equals 10 times the logarithm (base 10) of the electromagnet field intensity of the antennas favored direction divided by the electromagnetic field intensity of an isotropic antenna (with measurements taken at the same distance). Every three dBi doubles the power of an RF signal. Thus in reality, smart meter exceeds FCC safety limits. Someone asked FCC about this and their reply was it was up to the utility company to confirm to their safety guideline .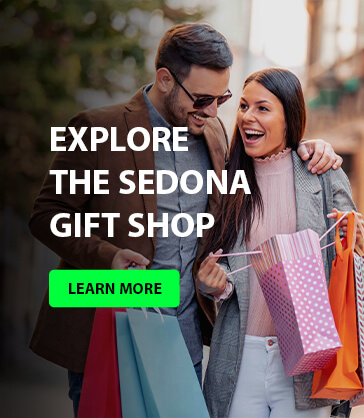 These are just some of the examples of findings that the council members and public need to know and understand in order to make any informed decision. Unless the hearings are in front of a judge like those in California, APS is not going to volunteer anything that will negatively impact people's decision to opt out. I am not sure what staff really want to accomplish by encouraging APS to do more public education and outreach. Another example, WHO classified RF as Class 2B Carcinogen on May 31, 2011. APS revised their automated (smart) meter literature titled Smart Meter and Radio Frequency (RF) revised in September 2011 still stating that "the World Health Organization has concluded that no known adverse health effects can be attributed to low-level radio frequency". If staff has his way, neither the council nor the public will ever learn the whole truth. Hopefully, it is just a suggestion, and the council does not really have to follow such bad advice.
We think the mayor's approach is far better. Let the council and the public hear from both sides. Rob Adams scheduled the work session in early 2013 is just perfect timing. If usually takes at least a few months for the city to pass any moratorium or ordinance. APS told the Commissioners at the Arizona Commission Corporation Special Smart Meter meeting that Sedona is on schedule for 2013 deployment. There is nothing to prevent APS to change their mind and complete Sedona deployment in early or mid 2013. The City will be caught off guard if we take staff's advice to wait. The people of Sedona is not going to point their fingers at staff if that happens but to the city and the mayor.
Please allow the work session to be on the early 2013 agenda as scheduled. I would be more than happy to participate and to give you all the support I can. Perhaps we can even bring in expert witnesses if it's appropriate and if we know the exact date of when the work session is going to take place.
Thank you again for allowing the work session to go on schedule. I will be more than happy to meet with each and any one of you on this matter to share information. Please feel free to contact me if there is anything else I can help to make sure this work session is on schedule on the Council's agenda.
The citizens of Sedona will thank you for supporting this.
Sincerely,
Monnie Ramsell