Sedona Elections: The following is a Sedona.biz  interview with Sedona City Council candidate Samaire Armstrong. All candidates have been invited to share their platforms with Sedona.biz by answering election-specific questions. The following are the questions and responses:
What office are you running for?
I am running for Mayor. 
I want all residents, including families and local merchants, to thrive and live a nurturing lifestyle in Sedona.
As with many locals in Sedona, I see a need for representation within the local government for the voice of the community that is not being heard. Over the last decade, the changes that have been made have too often left the residents out of the loop.  
When I became aware that the position of Mayor was open, like many others, I was hoping that a strong candidate with a shared vision for Sedona would step forward. 
Being of service to others is a fundamental principle that has been steering me over the last decade and a half. It is a natural progression for me to be of service to my community. However, the ultimate ethos in my choice is pretty simple, I am here to represent and be of service to my community because we are being ignored. 
There is major discontent and distrust between our community and local government. It is the elephant in the room that gets ignored at lodging and council meetings. The residents do not trust the leadership here. People were ready for change in 2020, and they are even more ready now. 
We need to shake things up. We need, one of us.
How long have you lived in Sedona?
In the summer when I was 13-years old and just graduated eighth grade in Waimea Hawaii, my father and I went on a road trip through the West. My family fell in love with the beauty of Sedona. 
We learned that there was a brand-new high school that was being developed just in time for my freshman year in high school. 
We welcomed a strong educational experience and were excited to be a part of the new chapter in Sedona. I graduated in 1998 and left for UOA for a year and then was off to Hollywood.  
My family has been here in the community for twenty-eight years.
Having a son myself, I, too, was seeking the quality life and educational experience that I was given. I permanently returned home to Sedona a year and a half ago.
When did you decide to get involved politically?
I got involved in the community right away when I moved back. I heard so many people complaining about their quality of life and I was concerned with where Sedona was. I had to find out for myself exactly what was going on by participating in multiple community groups. 
What do you believe are your qualifications for office?
We are in a system of governance that is far out of balance. There are the political good old boys (and girls) who would like you to believe that only they could possibly understand how to lead on council. Collectively we are tired of that mentality. It is very clear that there needs to be a change. 
In other words, this election cycle, the definition of being qualified actually means not having been a part of the problems that got us here. 
I am empathetic to the needs of our community. I have a natural desire to bring people together.  I am motivated to reach out to leaders and would-be leaders in our community and enthusiastic about developing partnerships that are necessary to build for our future. 
What have you accomplished in serving the community?
By stepping up to run, I see the community coming together in a way that has not been done in a significant amount of time. I see hope in people's eyes and enthusiasm in their hearts.
We need to work together for the future of our community. 
What do you think is better? Electing people who have served for years in office, committees, etc.? Or electing a candidate that may be politically inexperienced but brings new ideas to the table? 
If people have been in office and have done wonderful things for the community, then it would make sense to vote in their experience. 
If people have been in office and the residents are experiencing and seeing a significant loss of quality of life, then we should not continue to vote those people in. 
Incumbents with many years in office have a voting record that they cannot deny.
In this election, political experience is not what will save the soul of Sedona. 
What are the main challenges you see Sedona facing and how would you address them? Please include the issue of homelessness and panhandling at shopping centers, etc.
There has been a noticeable increase of panhandling at shopping centers and at the corners of major intersections. It can be perhaps unnerving to see people begging for money in front of Bashas while there is a job fair sign right behind them. There are some people in legitimate need. Let's partner with the community groups and work to pair those in need with opportunities. If that cannot occur, then let's pair the individual with the proper social agencies to be of assistance.
We need to fully fund the police department with an appropriate pay scale and staffing levels to make sure they are well taken care of and so they don't experience burn out from having to cover shifts. Community Policing is an effort that Chief Husted was working towards and will succeed, but requires an adequate amount of well-trained officers who are able to be assigned to neighborhoods. They would be able to engage, develop trust through building relationships, to thoroughly understand and see the perspectives and needs of the community. 
Many people who work in town have been kicked out of their places when their homes were turned into short term rentals.  We should, obviously, work towards long-term solutions. In the meantime, people shouldn't have to be concerned about moving their vehicles every two weeks or risk fines or their safety.  We must create safe solutions. While the City should not get involved in the development of long-term RV or other rental spaces, it can help create partnerships in the private sector or with nonprofits to develop a safe and sustainable solution.
A concern is the shortage of general health practitioners due to NAH operations. Quality of Life experiences depend on quality health care service, and this will be a priority for me as Mayor to partner with all organizations who care for our people.
We need to subsidize enriching before and after school programs so that workers can be assured of a safe and enriching environment for their children while they're working.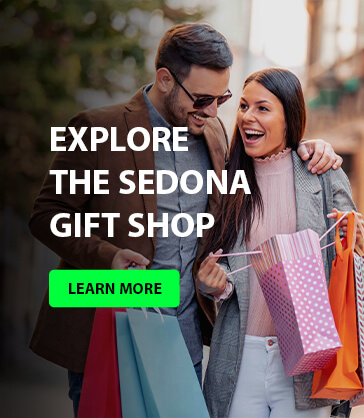 Are Short Term Rentals (Airbnb type rentals) beneficial or detrimental to the community? Should they be licensed, limited or eliminated? As a member of the city council how would you address the issue?
Not all STRs are detrimental. Balance is key. The STR that are owner occupied, or locally owned or managed are an excellent way to create income. The issue is restricting out of state individuals or corporations that buy multiple homes and by doing so, take away the value of our community.  
The City can do more to regulate STRs with existing statutes on public health, security and water/sewer requirements. As Mayor, I will take a stronger look at our options.
Do you support the city's current SIM (Sedona in Motion) initiatives and plans for infrastructure improvements? Why or why not?
The "free" federally funded transit system has added a new burden of expenses on the City. In the short time it has been operational it has drawn more vehicles into the center of town and increased usage on the trails. From an ecological standpoint the damages caused by so many people trampling the trails has not been given sufficient consideration. As Mayor I would conduct a review of the entire system. Additionally, the visitors should pay a fare.
When I grew up here, the motto was "leave no trace." It appears that the shuttles have the capability to deliver more people to trailheads than is sustainable. 
What should the city do to address the issue of affordable housing, especially for people working in businesses in Sedona?
Business owners need as many tools as possible to advocate for their employees. 
No one moved here to live in a 4-story apartment building, which is what the council voted to accept. Making exceptions for building up is a slippery slope. I would rather see the building codes be amended for more creative means; i.e. tiny homes, sustainable design and materials, and retrofit existing living space. 
What is the role of the Chamber of Commerce and Tourism Bureau in the community?
The residents do not elect the Chamber of Commerce and Tourist Bureau. The Chamber is too close to the function of our city and has been even more involved in the management of the City operations in the past 10 years of this current City Council. With such a large and unaccountable operation pushing for tourism, the balance of influence is off when it comes to the quality of life experience for residents in our community. 
The Chamber should operate as it traditionally would for merchants and commerce. The Tourist Bureau should be separate from the Chamber of Commerce and run as its own marketing organization. 
Sedona's economy is primarily based on tourism. How should it be managed to benefit both residents and visitors?
My philosophy is attraction for residents, not promotion for tourists. Create a balanced environment for both commerce/tourism and residential quality of life. 
What approach can the city take in mitigating the impact of ATV's and OHV's on city streets and forest roads?
Sedona needs better partnerships with State and Federal Leadership who can actually fight for us. Obviously, what has been done hasn't worked, and the destruction of our federal land has gotten out of control. 
As Mayor I will pursue all options to regulate ATV activity on city streets, including noise reduction through new technology mufflers.
Do you support the city's Sustainable Tourism Plan? Why or why not?
The Chamber's Sustainability Tourism plan is well written and seemingly well intended. Elements of the plan reflect the sentiment of my own platform when they speak of the needs of quality of life for residents and saying "goodbye to the idea of our visitor as a mass consumer." Why hasn't the City Council followed it? 
When things aren't working, new people need to be brought in to reevaluate the issues with fresh eyes.  
Do you support the city's Climate Action Plan? Why or why not?
I would prefer that the city focus on Sedona's land and environment versus Climate Change, and wish they had developed an "Environment Action Plan".  Direct environmental impacts are something we see and experience here daily. 
Our priority should be on the direct environmental impact that visitors have on our infrastructure and sacred land. 
We must create ongoing adaptable solutions to give back resources when we take them away.  
Do you oppose or support voter approval of the Alternative Limitation Expenditure (Home Rule) which is also on the ballot for renewal August 2nd. Why or why not?
Home Rule in the wrong hands could be bad, and in the right hands it could be good. This one is up to the people."
There are a few parcels of land remaining in Sedona suited for high-end resorts and/or hotels. Do you believe the city should oppose any being built or permit them to be built with limitations on size, design, etc.?
We must be cautious not to build for the sake of building or to promote more tourism. Anything that is developed on our land must be sustainable within the infrastructure of Sedona, to not over burden water and septic demands or improperly impact the city further. 
Allow competitive bids for quaint and minimal impact land developments for long term housing. Dwellings should truly fit within the footprint of the land. 
The intention should be regenerative versus "sustainable." No greenwashing
Work with people who truly understand the authentic functions of the land. 
The goal should not be to reflect an urban or smart city. The goal should be to fit well within the resources and nature of the land.  
Where do you see Sedona and the Verde Valley ten years from now?
More people will be leaving the big cities and coastal states. More people will come to Arizona seeking refuge. 
It is important that we have a strong hand in the type of growth that occurs here. We must keep Sedona sacred, which means higher density is not an option. Space is imperative to mobility. 
We need to establish Sedona as a destination for families and young people, entrepreneurs, and retirees to call home. Attracting and retaining people who care about maintaining our pristine land, and small-town charm, while also providing multifaceted enriching opportunities for our youth and residents is essential. 
We must make sure that Sedona is safe, and our residents and visitors are well cared for. 
Visit
https://samaireformayor.com for more.