Sedona AZ (November 17, 2017) – The Collective Sedona is proud to host holiday festivities this December located at 7000 AZ 179 in the Village of Oak Creek in Sedona, AZ 86351. The plaza features a special event space, Vista Hall, located on the second level and it is the setting for many of the events listed below.
Emerson Theater Collaborative will be producing a Live Radio Play: It's a Wonderful Life taking place upstairs in the Vista Hall event space. The play is written by Joe Landry, produced by Camilla Ross and directed by John Reynolds featuring actors: Skyrah Wilmer, Shondra Jepperson Lisa Schatz Glinsky, Michael Peach, Tom Jepperson and Brad Roberts. This beloved American holiday classic comes to captivating life as a live 1940s radio broadcast. With the help of an ensemble cast that brings a few dozen characters to the stage, the story of idealistic George Bailey unfolds as he considers ending his life one fateful Christmas Eve. 
"It's A Wonderful Life" will premier December 7th, 8th,15th, & 16th, 2017 at 7pm and on December 17th, 2017 at 2pm. Cost is $25 for adults, $20 for Seniors and Students and tickets can be purchased at the door or online at http: www.EmersonTheaterCollaborative.org or by calling (860)705-9711.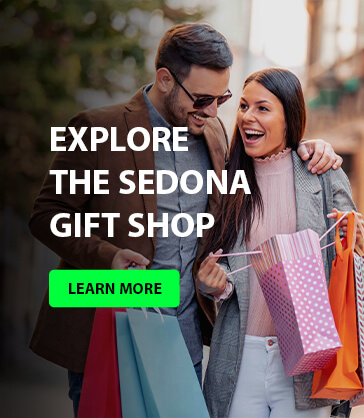 The community is invited to the Second Saturday Art Walk on December 9th, 2017 from 5pm to 8pm. This free event will feature a special musical performance by Meadowlark. Meadowlark is an intriguing husband and wife duo, with Rick Cyge's harp-like fingerstyle guitar and Lynn Trombetta's effervescent flute and Irish whistles. Visitors to the Art Walk will also enjoy complimentary wine and appetizers from several participants and interactive vendors
The Collective Sedona will host the 1st Annual 'FESTIVAL OF ANGELS' FUNdraiser put on by Cornucopia Community Advocates, Saturday, December 2nd, 2017 from 5:00pm to 9:00pm in Vista Hall. Angels of all ages are invited to join together for an evening of sharing the caring, entertainment, fun and treasures! The event will feature games, live entertainment and performers, a silent auction, raffle, exhibitors, amazing food and cocktails and fun for all ages. Play games, dance, enjoy the day, learn about various service organizations and take home locally-created beautiful art. Funds raised benefit Cornucopia Community Advocates and many other charitable community service programs and projects. For more information, contact Donna Busse, Director of Development, at 928-284-3284 or info@cornucopiacommunity.org. Learn more about the organization by visiting their website: