A citizen of the world who made a difference – to his family, to his friends, to his colleagues and protégés, to his community, and to the globe.
Sedona AZ (March 14, 2012) – Dr. Melvyn R. Copen, 74, died on March 12th, following two challenging open-heart surgeries and subsequent complex health issues.  Despite his valiant and unwavering fight to remain with us, he passed away peacefully, surrounded by his family, near his home in Sedona,Arizona.  A citizen of the world, he held international positions in academia, industry, and government, demonstrating a genius for understanding the importance of culture in leading institutions and businesses to change and grow. 
Dr. Copen was born and grew up in upstate New York.  As a youth, he was one of the youngest ever to become an Eagle Scout.  He was a Reserve Officer in the Army, where he received a commendation for excellence from the Army Transportation Corps.  At the age of 16, Dr. Copen attended Massachusetts Institute of Technology, Sloan School of Management, where he earned a Bachelor of Science Degree in Industrial Management in 1958.  The following year, he was awarded a Masters Degree from M.I.T. as well.  Following service in the United States Army, Dr. Copen went on to earn a Doctorate in International Business Administration from Harvard University School of Business Administration.
While completing his degree at Harvard University, Dr. Copen journeyed to India where he had two daughters with his then-wife Linda (Kopans) Copen.  During his five-year tenure there, he helped establish a business university in Ahmedabad which remains vibrant today.  From that professional foundation, Dr. Copen went on to amass an impressive resume which included both domestic and international professional contributions.
Dr. Copen was a well-regarded leader in international business education. He helped found and manage graduate schools of business, not only in India, but also in Japan, Costa Rica, Nicaragua, Ecuador, and the United States. He was a Professor, Dean, Vice President and President at prominent academic institutions including the Harvard Business School; the Indian Institute of Management; the University of Houston; Georgia State University; Babson College; the Central American Institute of Business Administration (INCAE); the International University of Japan; American Intercontinental University; and Thunderbird, the American Graduate School of International Management in Phoenix.  He was committed to excellence and dedicated much of his life to assisting our future generations in their pursuit of excellence.  He guided those he mentored to make discernible positive impacts in the world.  His legacy is one which will be carried forward by all of those who have been privileged enough to have known him and learned from him.
Dr. Copen has not only been an educator and administrator.  Throughout his distinguished career, he also established several businesses in the private sector.  He worked to support international economic, political, and social development through agencies such as the Ford Foundation, the Council of Brazilian University Presidents, USAID, UNESCO, USIS, and the Peace Corps, in addition to numerous corporations and governments.  He served on a Committee to the United Nations.  In industry, he has worked in various manufacturing positions with the General Electric Company, served as Director of Strategic Planning and Economic Analysis for Westinghouse Corporation, and was Director of International Planning for Gould, Inc.
In government, Dr. Copen was first honored to be selected for an esteemed White House Fellowship.  He was a White house Fellow with the U.S. Department of Agriculture and then stayed on with that organization for several years, performing various senior-level management positions.  A dedicated public servant, he has served on a myriad of business, arts, foundation, and civic boards.   Dr. Copen was committed to bettering his world; both on a global and a local level and actively assisted others in doing so in a concerted effort, right up until the date of his death.
Dr. Copen wrote prolifically and was published often.  He has authored numerous articles, books, and case studies related to international business, addressing the adaptation of management practices and new technology to different cultures, cross-cultural relationships, and the development of win-win situations across cultural barriers.
Since he and his wife of twenty years, Beverly Copen, "retired" to Arizona, Dr. Copen wrote bi-weekly commentary for newspapers and websites in Arizona and Georgia and served on the boards of various community business and cultural organizations.   As President of the Big Park Community Coordinating Council, he headed a consortium of towns around Sedona to develop a regional vision plan. He continued to play tennis, a life-long sport in which he was known for his menacing left-handed serve, and he enjoyed hiking through the amazing red rock trails which grace the Sedona area and Southwestern United States. Dr. Copen was an avid world traveler all of his life, leaving few corners of the globe unexplored; he found particular importance as well in experiencing as many of our State and National Parks as he could and ensuring that his children and grandchildren did the same.  An award-winning photographer, as is his wife Beverly, he understood the importance of perspective, finding ways to express the potential in what he encountered on his journey.   Fortunately, many of his journeys are now memorialized forever in his photographs.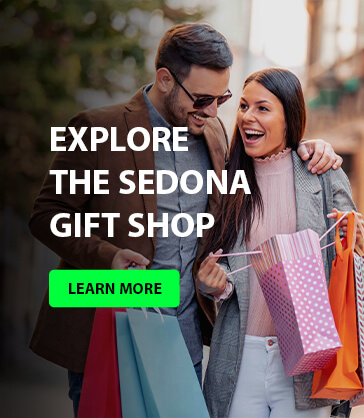 Dr. Copen was a devout husband, father, grandfather and son.  He regularly called and visited his adored mother, who turned 97 years old on March 13th.  He and Beverly expended great creativity, energy, and effort to ensure that they established and nurtured relationships with their many grandchildren who were scattered around the country.  They did so admirably.  Mel, as Dr. Copen is known to his family and friends, was loved, respected, and cherished by all who knew him; but none treasured him as fully or deeply as did his very dedicated family.
Mel was the "go to" guy for his family, friends, community, and colleagues.  His ability to analyze, reason, and act, coupled with his ability to motivate others to do the same, all underlain by his kindness and generosity, made him not only rare, but extraordinary and unforgettable.    His mark on this world and on the people who have had the honor of knowing him will be ineffaceable, indelible, and enduring.
Mel is survived by his wife Beverly Kievman Copen of Atlanta, Georgia and Sedona, Arizona; his mother Frieda Zucker of New York; his sister Gennah Copen (Paul Lind) of Amherst, MA; daughters Erika Grubbs (Sam Grubbs) of Kingston, ID;  Susan Copen Holtey (John Holtey) of Natick, MA; step-children Mark Needle (Carol Jacque) of Miami Beach, FL; Steve Needle (Renee Needle) of Atlanta, GA; and Michele Talka (Jeff Talka) of Tampa, FL; brother- in- law Jim Goldstein of New York;  9 grandchildren, and numerous nieces,  nephews, and cousins. He was preceded in death by his sister Ilona Copen Goldstein, father Sam Copen, and Step-Father Del Zucker.
A "Celebration of Life" will be held on Friday, March 16, at 11am, at the Jewish Community of Sedona and the Verde Valley, 100 Meadowlark Drive, with Rabbi Alicia Magal.  A second service will be held in New York Cityon Saturday, March 24th, with details to be posted on www.copencom.com and www.arizonan.com .
In lieu of flowers, the family asks that contributions be directed to a nonprofit fund established by Dr. and Mrs. Copen to stimulate cultural and economic growth in Sedona area communities.  Tax-deductible donations for the "Mel Copen Vision Fund" may be made to the Sedona Village Main Street Partnership, Inc., a 501(c)(3) organization, in care of the Thomas Graham Law Office, 50 Courthouse Court, Sedona, AZ 86351-7425.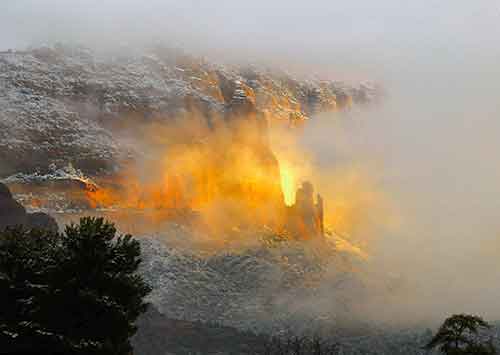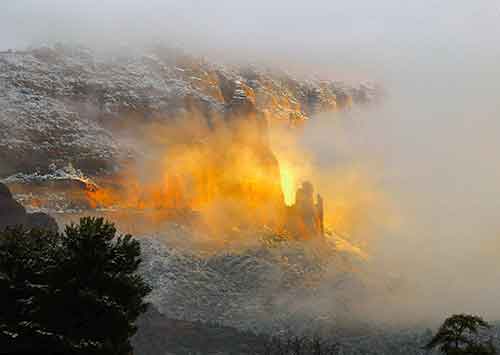 Editor's Note: Dr. Mel Copen was a frequent and valued contributor to Sedona.biz.  He will be sadly missed.  You may read several of Dr. Copen's articles here.