By Sean Dedalus
Sedona, Az: Mr. Acosta's review of President Joseph Biden's State of the Union was actually very good. Its main point was that President Biden was invigorated with energy and substance.
I admit. I was kind of surprised and impressed. The President had "snap, crackle and pop." I was happy for the President.
John Lennon wrote a blistering song called "How Do You Sleep Tonight." Briefly, Lennon lyrically said that Paul McCartney's music was like elevator music, when he sang in his song to Paul "The sound you make is muzak to my ears. You must have learned something after all those years."
And then I remembered  that Joe Biden had a seat in Washington since 1973. That means he listened to the annual State of the Union messages of Richard. M. Nixon, Gerald Ford, Jimmy Carter, Ronald Reagan, George Bush, Bill Clinton, George H. Bush, Barack Obama and Donald Trump. He has been present at over 50 SOU addresses.
And that's what I walked away with. Biden, like McCartney, must of "learned something after all those years."
President Biden talked a lot about solutions. Yet, the heaviness of the allegations of influence peddling, pay-to-play or whatever you want to call it, weighed heavily upon my consciousness. It looks like a duck, walks like a duck and the American voters will soon hear the purported evidence of wrong doing, cocaine, beautiful women, sex, guns, greed, but mostly broken hearts.
Hunter is not important. There is an allegation that the President was getting a percentage of the deals.
President Obama sent Vice President Joseph Biden to Ukraine as an intended Jedi peacemaker. Vice President Biden's charge was to ensure generous foreign aid did not fall into the hands of corrupt people.
Suddenly, Hunter got a gold seat on the Ukraine energy board. Then Hunter got a 2.8 carat diamond from Chinese nationals; then Hunter entered into multi-million-dollar "business deals." Did foreign powers buy access to the White House? Were they wining and dining Hunter to get intel or for other intelligence reasons? Were President Biden, his brothers and son up to no good? I hope it isn't so.
We will see.
Perhaps the greatest failure of the Biden Administration is the escalation of the war in Ukraine. It is, as we all know, a proxy war between the 30-member NATO Alliance and Russia. German Leopards, British Challengers, a Patriot Missile Air Defense System, howitzers and other high-tech artillery systems are all part of the deal.. They now say they need air support. In less than a year, 250,000 young soldiers… dead.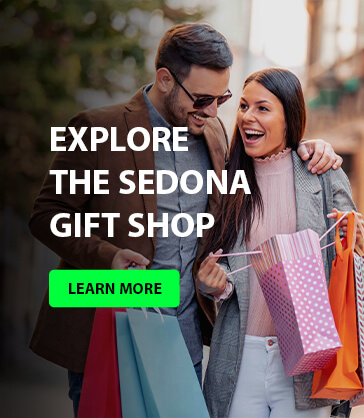 Eight million Ukrainians fled all across the world and nobody really knows how many civilians have perished so far.
All that democracy stuff is bullshit. The people of Ukraine lived a stable life under a Russian puppet government. Things got much worse under a NATO puppet government. The issue is the wealth of Ukraine.
It's a shame that all those knuckleheads cannot cut a deal. Tommy would look at me with scorn for wishing that because I fail to consider how much money this war is making for those profiting from it.
Immigration is the second giant failure of the Biden Administration. It's a vicious circle of misery. American cities controlled by democrats cannot afford the costs associated with illegal entries into the United States. I saw nothing but lines of single men on television. Men without jobs. When buses of illegal aliens arrived in Martha's Vineyard the rich people got rid of them in a snap of a finger.
President Biden was a car salesman when he was a young man. His State of the Union was a Johnny Carson monologue. Nothing more. The Republicans are no better. We need people to leave these two political parties and vote independent.
As to Mr. Acosta's Orwellian observation on the recent ballon shootings, I do not believe that the United States Air Force is capable of shooting down an extraterrestrial space craft.
I think the crafts taken down were made by humans and these events will be used to debunk the advocates seeking disclosure of extraterrestrial secrets.
I say this because the space craft chased by Commander David Fravor of the United States Navy flew rings around the 18-year veteran and Top Gun graduate. Other space craft arise from the ocean and soar into the sky in the blink of an eye.
I would suggest that Corporations and Governments in possession of reverse alien technology are doing everything they can to protect their monopoly on advanced alien technology.
In the 2022 Annual Report on Unidentified Aerial Phenomena, the Office of the Director of National Intelligence reported to Congress that out of over 500 military reports of UAP's 172 cases had no explanation. Meaning, they were probably alien spacecraft. The other cases were weather balloons, falling space junk, birds, drones and the sort. There has never been a report of any nation shooting down a UFO.
The military-industrial complex will use the shooting down of man-made aircraft to ida the truthand keep secret control of advanced technology.