Sedona AZ (January 16, 2013) – AZADI Fine Rugs is pleased to announce the recipients of the 1st Annual AZADI Angel Awards: Beverly Hurff, Dennis Ott and John Fahrm. Created by owner David Neishabori, this program recognizes "angels" within the community. These three "Angels" will be honored and $1000 will be donated in their name to the charity of their choice at an awards reception on Sunday January 27.
"We were gratified to receive many nominations this year and it was challenging choosing three from so many deserving individuals." says David Neishabori "We all benefit because of their devotion to the community around them, we want to honor and give back to those who have given so much."
Patrick Schweiss Executive Director of the Sedona Film Festival nominated Beverly Hurff. She has given selflessly of time and energy both for the Film Festival and many other local organizations. He says of her "Beverly goes way above and beyond the call of duty in everything she does." She has given countess hours both as a Board Member and when they opened the Mary D. Fisher Theatre last year she stepped in to act to take on the role of the theatre manager as a volunteer until they could afford to hire one. They now present films four nights a week, in addition to special events simulcasts and more. She is often the last one to leave the theatre at the end of the day and has unquestionably served in whatever capacity that they need her including cleaning the theatre.
Pam Frazier, Debbie Winslow and Shirley Albrecht of the Sedona Arts Center nominated Dennis Ott. A long time resident of Sedona he has supported numerous non-profits within the community. Sedona Arts Center says of him, "Dennis gives from his heart with no expectations of acknowledgement or recognition." He has served on the Board of the Sedona Arts Festival and Sedona Arts Center, been a member the City of Sedona's Arts in Public Places Committee, and resurrected the Sedona Community Centers Loving Bowls event raising much needed funds for numerous organizations including the Sedona Food Bank, and Cottonwood's Old Town Mission.
John Fahrm is a dedicated volunteer for the Verde Valley Caregivers and was nominated by Kent Ellsworth who says "John is truly a guardian angel for many, he serves in every capacity and is always there when they need him." He has gone to great lengths to help fulfill the needs of homebound seniors in the Verde Valley. Anywhere from delivering food to those just discharged from the hospital to providing rides and locating a specific wheelchair.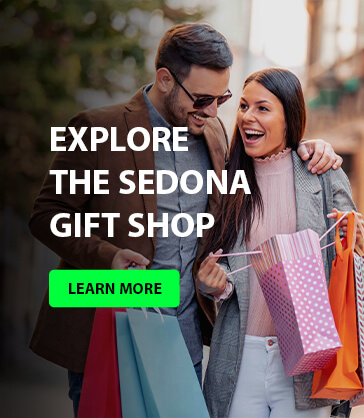 The 1st Annual AZADI Angels Award Reception will take place on Sunday January 27th from 3:30-5pm at Goldenstein Gallery's new West Sedona location.
The public is invited to attend but space is limited so a reservation is required. To RSVP, please call AZADI Fine Rugs Hillside location at 928-203-0400.
Established in 1790, 
AZADI has a rich history based on 200 years of devotion to hand woven rugs and the clients they serve. AZADI Fine Rugs, known as the most trusted authority and respected resource in the industry, is the oldest company dealing in Fine Rugs in the world. A leading international design resource for the world's most exquisite rugs, AZADI Fine Rugs is a member of the ASID (American Society of Interior Designers) and the Sedona Gallery Association.
AZADI Fine Rugs is located both in Tlaquepaque Arts & Crafts Village and Hillside Sedona. They also have locations in Scottsdale, Arizona and Telluride, Colorado. For more information about AZADI Fine Rugs please call 928-203-0400 or go to www.azadifinerugs.com.