Sedona AZ (February 21, 2012) – "My ex-husband shot me with a shotgun, and now he's in prison," Margarita, a Mother of two boys, says, as she sits outside a dressing room at Allie Ollie Boutique in the Village of Oak Creek. Her 8-year-old son is undergoing treatment for the most common childhood cancer, acute lymphoblastic leukemia, and she is facing it alone as a single mother to two young boys.
Margarita was one of eleven mothers who were surprised with a "Makeover for Moms" day of pampering and cost-free shopping at Allie Ollie Boutique on Jan. 21. This special day was made possible by a host of local volunteers and businesses supporting Camp Soaring Eagle's Winter Oncology Retreat for families of children with serious illnesses.
Twice a year, the Briar Patch Inn, located in Oak Creek Canyon, donates its entire property and staff to host Camp Soaring Eagle's families, giving them the opportunity to enjoy a true camp experience in a medically safe setting.
Dozens of local businesses and individuals volunteered to create one fun-filled weekend of magic shows, fishing trips, arts and crafts, and stories by the fire.
This was the first retreat to include the Allie Ollie Boutique "Makeovers for Moms" day.
"I didn't want the Moms to have to worry about anything for just one day," said Allie Olson, Owner/Buyer of three Allie Ollie Boutiques in Sedona, Flagstaff and Prescott. "I just wanted them to pick an outfit they love and treat themselves."
Aveda Red 115 Salon of Flagstaff started the "Makeovers for Moms" day off by setting up a full salon at the camp. The ladies were all treated to hair cuts, manicures and massages.
A Pink Jeep bus arrived later that afternoon and transported the ladies to Allie Ollie Boutique. There, they were greeted with champagne, donated by locals Kyle and Alicia French.
A team of Allie Ollie stylists helped the mothers select complete new outfits for an adults-only dinner at the camp that evening.
Most of the women arrived wearing sweatpants and camp t-shirts, and left with goodie bags filled with new hair flowers, sparkly accessories, fashionable shirts, skirts and jackets.
Annette Odom, whose 14-year-old daughter, Hope, is undergoing treatment for acute lymphoblastic leukemia, walked into Allie Ollie Boutique and remarked, "I feel like I woke up this morning in a fantasy land, and I haven't left yet!"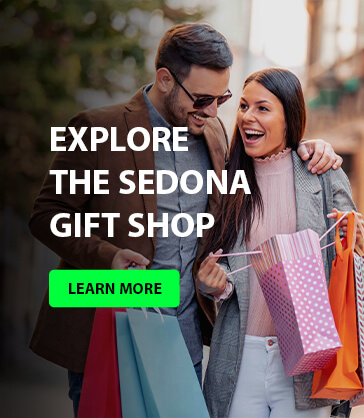 "Everyone thinks of the kids, of course," she continued, "But no one thinks of the Moms. This is just…beautiful."
Joann Olson of Briar Patch Inn welcomed the ladies to a candlelit dinner with their husbands that evening. "As each mother arrived at the lodge, dressed in her Allie Ollie attire, we had great fun and laughter over all the glitz and glitter, admiring each little detail, whether a skirt, blouse, jacket, necklace, bracelet or ring. When I admired one mother's new jacket, she said, 'I love it, and told them it was enough, but then they insisted on giving me this wonderful skirt and blouse, and jewelry.'"
Allie Ollie Boutique plans to host future events like the "Makeovers for Moms" day, in cooperation with Camp Soaring Eagle's ongoing programs.
"Creating this experience was equally rewarding for us, as it was for these ladies. I can't wait to do it again!" says Olson.
Allie Ollie Boutique is now offering an exclusive new collection inspired by the mothers of Camp Soaring Eagle at all three Allie Ollie Boutiques in Sedona, Prescott and Flagstaff. The "Fiercely Brave" collection highlights the latest trends of fierce animal prints. $5 from the purchase of each item in this collection will be donated to Camp Soaring Eagle through April 30, 2012.
Allie Ollie is located in the Oak Creek Factory Outlet Stores in the Village of Oak Creek at 6640 State Route 179, in the Prescott Gateway Mall, and in the Flagstaff Mall. You can also purchase items from the "Fiercely Brave" Collection online at www.AllieOllie.com or call (928) 284-1592 for more information.
To donate to Camp Soaring Eagles' programs, support the businesses mentioned here that support them, or go online to www.campsoaringeagle.org.
For more information on Briar Patch Inn Bed & Breakfast, visit www.briarpatchinn.com or call (928) 282-2342.