Sedona AZ (February 25, 2013) – The Alaska String Band brings the best of Americana music to Studio Live in Sedona March 8th at 7:30pm, doors open at 6:30pm. Tickets are $20.00 general admission, beer and wine will be available for purchase.
Hailing from Alaska's capital city of Juneau, this dynamic five member band makes its home on the last frontier and is the subject of much curiosity and inspiration for all those who happen to be fortunate to see one of their shows. The Zahasky family features Paul and Melissa, husband and wife of 27 years; and their three children – daughter Laura, age 19, son Quinn, age 17 and daughter Abigail, age 13. When not out recreating in the magnificent wilderness setting of their remote home town which can only be visited by either boat or plane (there are no roads to access Juneau, Alaska) this family occupies itself by entertaining visitors on board cruise ships in Alaskan waters and at the Chilkat Theatre among the alpine slopes of a mountain-top destination during the Alaskan summer months.
Aboard a forty-foot bus, the Alaska String Band ventures further abroad and is quickly gaining an enthusiastic following in the lower forty-eight states and Canada as it tours nationally each fall and early winter bringing its extraordinary music and fascinating Southeast Alaska Odyssey Show to thousands. This family-friendly performance artfully weaves a tapestry of atmospheric impressions giving an intimate peek into the curiosities of one of America's treasured and pristine wilderness escapes.
Moving along at a lively pace, American-roots music favorites are showcased, touching on genres such as swing – jazz – bluegrass – pop – folk – dawg – gospel – Hawaiian – Celtic and Russian. Of particular interest are original tunes composed and sung by this ensemble which reflect the hardship of the Alaskan gold fever experience as well as a ballad, The Wreck of the Princess Sophia, which soulfully depicts the courage and tragedy of early explorers in Alaska's untouched wilderness. As gifted multi-instrumentalists the family often swap instruments throughout a performance with an impressive collection of acoustic stringed instruments including guitars, violin-fiddles, mandolins, dulcimer, banjo, bass, ukuleles and percussion; knitting it all together are the "Z" family signature vocal harmonies.
Energetic dance ignites the performance with color and movement. New to this season's audiences are show stopping musical stunts, executed by the children and infusing an electrical charge to the show. Evocative photographic images provide a backdrop of rich historical context in the spirit of Alaska; featuring wildlife, scenery, history, hard rock mining enterprises, native culture, contemporary lifestyle and adventure.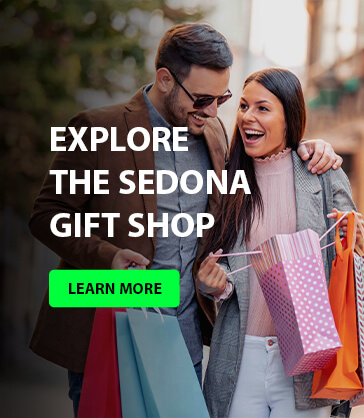 The Zahasky family narration brings to life ancient customs and stories as well as an intimate peek at the lives of contemporary Alaskans – laced with humor, scandal, tragedy and celebration. Of particular delight to audiences across the nation and abroad, the Alaska String Band appears in this season's gorgeous and authentic Alaskan native Yu'pik Eskimo tribe kuspuk costumes; exclusively designed and hand crafted by the Zahasky family.
The Alaska String Band has recently been on tour in Texas and has been nominated the show of the year in the Rio Grande Valley. In addition, Alaska String Band's 17-year-old Quinn has been nominated as bass player of the year for the 2011 Fame Awards Show and Ceremony.
For further information or to contact the Alaska String Band visit their web site at www.AlaskaStringBand.net.
For more information please contact the Sedona Performing Arts Alliance/Studio Live at (928)282-0549. Tickets are available online at www.studiolivesedona.com or at the Studio Live box office located at 215 Coffeepot Drive in West Sedona.
The Sedona Performing Arts Alliance is a nonprofit organization, 501(c)(3) that serves as a catalyst for community development through quality arts programming. We are dedicated to the advancement of the performing arts through education, live performance and artist support.