By Ted Grussing
… this is what happens when you binge watch House of Cards during an election year; season four is also occurring in 2016 and they're having an election too … another shot of the very cool trees in the Sunset Crater area going astral and beseeching the powers that be to spare us all from the two political machines that run our country.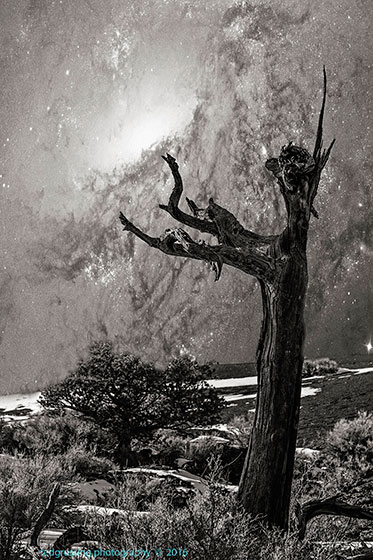 Go Bernie!!! … Go Donald!!!
Worth noting that the volcanoes in the Flagstaff volcanic field began erupting before there were humans on the planet and it is likely that they will still be erupting long after our species has vanished from the planet … perhaps like the dinosaurs we also will become fossil fuels and provide energy for a species that has yet to make an appearance. Being carbon based life forms it is hard to conceive of any other type of fuel we could become.
A fun day working on images, doing a couple of outings with One and attaining a new low in culinary creations … can't even bring myself to describe it … "IT" being the operative word. Still breathing and taking great delight in my highly improved vision and knees that daily are feeling and functioning better.
Time to wrap it … have a beautiful day today and share a smile with those you meet and greet … it is good to not postpone things like that given the uncertainty that is life.
Cheers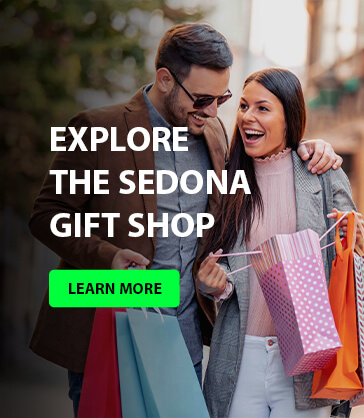 Ted
O Passer-by, O passer-by!
Have you good words of me
Upon your lips as I draw nigh
To you each day?
If so, I ask
That you'd them say,
For soon I'm gone and cannot hear,
So speak the kindly word
I beg, and smile while I'm yet near …
— Max Ehrmann
###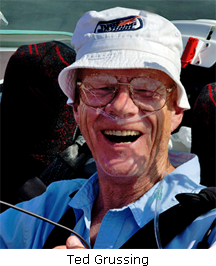 The easiest way to reach Mr. Grussing is by email: ted@tedgrussing.com
In addition to sales of photographs already taken Ted does special shoots for patrons on request and also does air-to-air photography for those who want photographs of their airplanes in flight. All special photographic sessions are billed on an hourly basis.
Ted also does one-on-one workshops for those interested in learning the techniques he uses.  By special arrangement Ted will do one-on-one aerial photography workshops which will include actual photo sessions in the air.
More about Ted Grussing …