By Ted Grussing
… and what a fun thing it is. Nothing wrong with my AC, but two factors caused it to do a lousy job cooling the house. First, I have been switching between evaporative cooler and AC since the humidity has been low and two of the five baffles that close off the evaporative cooler when the AC is on were stuck open which means a lot of cool air was going outside and second, I have been using the pleated furnace filters that remove micron size particles from the air and the problem with them is that they severely impact the flow of air.
So he closed the two baffles and that was good … removed the 3M pleated filter and replaced with the 30-day Ace woven glass filters and voila I had almost double the airflow and the house cooled down rapidly. Also I think if the airflow is restricted by those expensive filters, that translates into much higher cooling costs because the AC has to run so much longer to get the volume of cold air into the house. Both the AC guy from Connelly Electric and the sales guy at Ace said those premium filters are a disaster.
Friends over this morning and part of the discussion was web oriented. That got me thinking about new websites so I spent some time on Network Solutions website (they host my websites and email servers) and I found some neat website names and bought them. Sedona.pics, Sedona.photos and Sedona.photography. I'll be building the website soon and will probably go with Sedona.pics as the domain I use and redirect from the other domain names to this one. Shucks, here goes a new business with everything Sedona photography oriented … photographs, calendars, coffee mugs, tee shirts and anything else I can think of … will need some product ideas from you Minxy. Anyhow, I'm going to have the website up and open for business by the end of the month.
My daughter Joleen gave me a Nordic track APEX 4500 treadmill a number of years ago and recently she convinced me to buy a Concept 2 Model E rowing machine. I do not have room in my man cave for both of them and the other furniture I need in the room. So the Treadmill is a gift to the first person who wants it and comes and gets it … only condition is that it is for personal use and not resale. It was about $1200.00 new and is in excellent condition and has an extra motor for the incline. Low impact device too. So if you are looking for a great exercise machine, here is your chance. A gift to me and a gift to you.
Plans are to check the temperature out above 16,000' in the morning … maybe 17,999' … that is the highest I can go without clearance from Albuquerque Center. Maybe freezing? Geez that would be nice!
I took tonight's photo almost exactly six years ago when Corky and I went up to the campgrounds on Mingus Mountain to visit our friend Leo and his family who were camping up there. I do not believe that I have ever had corn or brats that tasted as good as these. Looks like a great meal for tomorrow evening!
Have a beautiful day … share your joy at being here and smile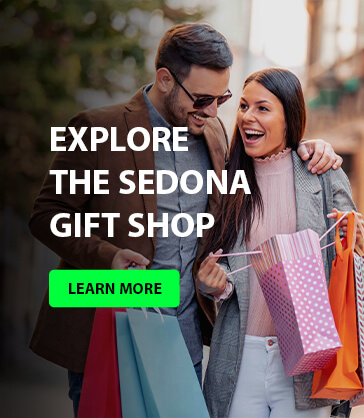 Cheers
Ted
To be somewhere alone with you and watch the myriad stars,
Far golden worlds beyond the noisy earth's unkindly jars.
As quietly they sail night's sea, above the world and you and me.
— Max Ehrmann
###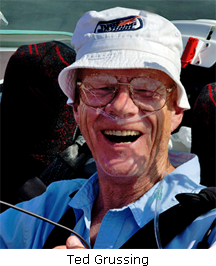 The easiest way to reach Mr. Grussing is by email: ted@tedgrussing.com
In addition to sales of photographs already taken Ted does special shoots for patrons on request and also does air-to-air photography for those who want photographs of their airplanes in flight. All special photographic sessions are billed on an hourly basis.
Ted also does one-on-one workshops for those interested in learning the techniques he uses.  By special arrangement Ted will do one-on-one aerial photography workshops which will include actual photo sessions in the air.
More about Ted Grussing …