By Tommy Acosta
(July 28, 2021)
There's an old saying I have always liked: "Before you judge another, walk a mile in their shoes."
Concerning the Air B&B conundrum in Sedona, it's difficult for me to judge the negative impact of their proliferation because I live in a gated community that does not allow them.
Though I do know a few individuals who rent a part of their home or a second home to make ends meet; and others whose neighborhoods have been overrun.
The observation that these rapidly multiplying short-term rentals hurt the community by denying affordable housing to those who live here is footed on solid ground.
It makes sense that some local workers find it impossible to find affordable housing for themselves and families and that there are those who are actually living in their cars or in the forest lands because they are basically homeless.
The cold hard fact that the state allows and protects Air B&Bs under the law, is immutable.
Homeowners, investors simply have the right to buy up whatever available real estate that's left in the city and do what they please with their property.
The question remains, what can Sedona do to mitigate the damage?
Basically, residents are at the mercy of the Air B&B owners and the investors now gobbling them up.
Choices on what to do are limited.
Perhaps education needs to be considered; education that helps the Air B&B renters better understand how to be good neighbors and considerate of the concerns their temporary neighbors have.
Such things as leaving cars double parked, playing loud music, leaving trash around, throwing late-night parties and such must be curtailed.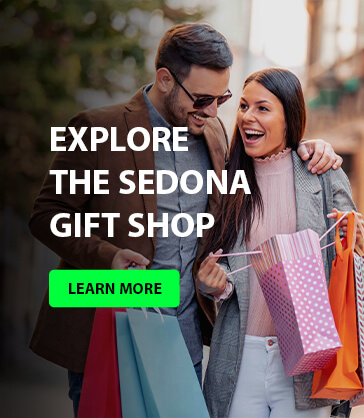 The city should be firm in enforcing noise ordinance laws and such. Fines need to double for infractions and the money collected re-directed to further education.
Owners of Air B&Bs should receive guidance from the city on how to help renters be more responsible and become good neighbors themselves.
Every B&B owner should post flyers in their property with instructions on how to behave during their stay in Sedona.
Homeowners in afflicted communities could band together and visit Air B&B renters as soon as they move in for their stay and embrace them, graciosely welcome them as temporary members of their community and appeal to their sense of decency.
A smile could go a long way in helping renters to be more respectful of their surroundings.
And if being nice does not work, a web site featuring "Air B&Bs of Shame" identifying outlets where owners and renters allow activities that harm the community could be created to dissuade potential renters from renting there.
Trying to end advertising Sedona outside of its limits is pointless because the cat is out of the bag and Sedona's reputation of being one of the safest and most beautiful places on the planet to visit cannot be tarnished.
Traffic congestion, speed bumps at the roundabouts, etc. are Band Aids. The city simply has to find ways to mitigate the overflow and Sedona natives need to adjust their schedules to avoid the inevitable traffic jams.
Voters can try to vote out state-elected officials that support Air B&Bs but chances of that happening are slim considering massive opposition from fundamentalist that believe their home is their castle and no one has the right to tell them what to do. The property  belongs to them and that is that.
Our only way to mitigate the damage is to welcome our visitors and convince them to be good neighbors while here.
The harder we try to resist the Air B&Bs the longer the problem will persist.