Flagstaff AZ (January 16, 2013) – Supreme Court Justice Sandra Day O'Connor will be speaking on Feb. 11 at 7:30 p.m. at Ardrey Memorial Auditorium. The conversation will be on "Civil Discourse and Civic Engagement," and will be facilitated by Dr. Björn Krondorfer, director of the Martin-Springer Institute and Dr. Julie Piering, the Richard A. Wood professor of Philosophy. The presentation, in honor of International Holocaust Remembrance Day, is sponsored by the Martin-Springer Institute.
The talk will be simulcast in Sedona at the Mary D. Fisher Theatre and in Flagstaff at the Cline Library Assembly Hall on the NAU campus.
"As the first woman Justice on the US. Supreme Court, Justice O'Connor has left a remarkable legacy," said Krondorfer. "She has deeply reflected on the role of the American Constitution, social change, and the democratic traditions."
Justice O'Connor's voice offers an antidote to the disregard of law and the uncivil mobilization of undemocratic forces. Her belief in the moral truth of social narrative, her efforts to strengthen equal rights for women and minorities, and her awareness of the rule of law in an increasingly interdependent world make Justice O'Connor an important voice in the current debate about civility."
O'Connor, a retired Associate Justice, was born in El Paso, Texas, March 26, 1930. She married John Jay O'Connor III in 1952 and has three sons – Scott, Brian, and Jay. She received her B.A. and LL.B. from Stanford University. She served as Deputy County Attorney of San Mateo County, California from 1952–1953 and as a civilian attorney for Quartermaster Market Center, Frankfurt, Germany from 1954–1957. From 1958–1960, she practiced law in Maryvale, Arizona, and served as Assistant Attorney General of Arizona from 1965–1969.
O'Connor was appointed to the Arizona State Senate in 1969 and was subsequently reelected twice for two-year terms. In 1975 she was elected Judge of the Maricopa County Superior Court and served until 1979, when she was appointed to the Arizona Court of Appeals. President Reagan nominated her as an Associate Justice of the Supreme Court, and she took her seat September 25, 1981. Justice O'Connor retired from the Supreme Court on January 31, 2006.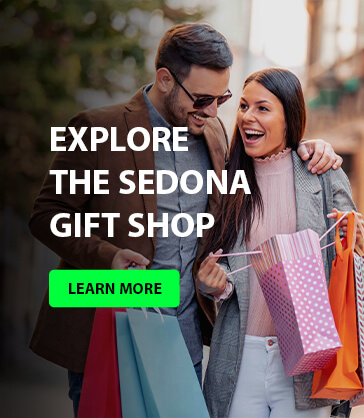 The Martin-Springer Institute attends to the experiences of the Holocaust in order to relate them to today's concerns, crises, and conflicts. Their programs promote the values of moral courage, tolerance, empathy, reconciliation, and justice. Founded by Ralph and Doris Martin, the Institute fosters dialogue on local, national, and international levels.
The event is co-sponsored by the College of Arts and Letters and the Student Activities Council. The engagement in Sedona is sponsored by the Philosophy in the Public Interest.
Tickets for the presentation at Ardrey Memorial Auditorium are $15.00 for general admission, and free for NAU and CCC students, faculty and staff. Tickets can be purchased from the Central Ticket Office located in the University Union (bldg. 30,) across from Ardrey Memorial Auditorium and the Clifford E. White Theatre, by calling 928/523-5661 or 888/520-7214, or by visiting nau.edu/cto.
Both of the simulcasts will require tickets. The Cline Library engagement tickets are free, and available from Central Ticket Office. The tickets for Mary Fisher Theatre are $10 and available at the door or from Sedona International Film Festival, sedonafilmfestival.org/ or (928) 282-1177.
Free parking is available after 4:30 p.m. and on weekends in Parking Lot P13, behind the Cline Library.