Sedona AZ (June 15, 2017) – On Thursday, June 22nd, at 6:30PM, Inspiration of Sedona will present the Sedona encore premiere of the award-winning documentary, SEED: The Untold Story. This will be followed by an open, public discussion with Janice Montgomery, the co-chair of the local Verde Valley Seed Library.
Few things on Earth are as miraculous and vital as seeds, worshiped and treasured since the dawn of humankind, and the basis of life on earth. SEED: The Untold Story follows passionate seed keepers protecting our 12,000 year-old food legacy, the backbone of civilization. In the last century, 94% of our seed varieties have disappeared and many more are nearing extinction.
SEED unveils a David and Goliath battle for the future of our seeds by examining how five chemical corporations have taken control of seeds through patents, copyrights and genetic modification. These companies are placing ownership on the seeds, literally stealing the genetic material from our ancestors who nurtured these seeds for thousands of years. As Vandana Shiva says "the threat to seed freedom impacts the very fabric of human life and life on the planet."
Entertaining and engaging, SEED follows heroes working tirelessly to preserve agricultural diversity as well as the rich knowledge held by indigenous cultures. These farmers, scientists, and seed collectors such as Gary Paul Nabhan, Bill McDorman, Vandana Shiva, Harald Hoven, Native American Emigdio Ballon and Winona LaDuke are the visionaries and caretakers of many of the world's remaining seeds. On an absorbing journey following a diverse cast of characters, we witness a brave new movement as these heroes struggle to create a vibrant web of biodiversity and resilience.
SEED reveals the awe, wonder and hidden beauty of seeds. It ignites the imagination of audiences, inspiring them to be part of a new movement to help sustain seed diversity. It unearths the resilience and power that all seeds have to sustain, enliven and enrich our humanity. It rekindles a lost connection to our most treasured resource and revives a culture connected to seeds.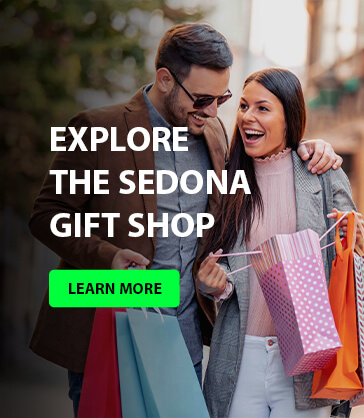 After the film, Janice Montgomery, the co-chair of the local Verde Valley Seed Library, will join the discussion and be available to answer questions. This is a special opportunity to become more informed and learn about bio-diversity and what you can do to help sustain it.
Janice Montgomery is a master gardener who has been instrumental in developing community gardens for forty years in Arizona. She is one of the founders of the Scottsdale Community Garden started in 1976, the St. Mary's Food Bank garden, and numerous school gardens. Currently she is the founder and leader of the Verde Thumbs Garden Club, which serves the communities in the Verde Valley with garden education, and mentorship. She is also on the board of directors of Gardens for Humanity, a local non-profit that is a member of the Sustainability Alliance.
The Inspiration of Sedona meets on the 2nd and 4th Thursdays of each month. It is a non-profit, open meeting group, that strives to work together collectively for the betterment of ourselves, our communities, and the world. Its current format involves presenting inspiring and personally empowering events about the environmental and socially related issues we're collectively facing, followed by interactive discussion. It is also a member of the Sustainability Alliance, (sustainabilityallianceaz.org), which is a coalition of local non-profits who are dedicated to illuminating a path toward a sustainable Verde Valley/Sedona Region and offers a free Sustainable Business Certification Program, (sustainabilitycertifications.org).
Please be a part of the inspiration by joining us on Thursday, June 22nd, at 6:30PM, at the Church of the Red Rocks, 54 Bowstring Drive, Sedona, to watch the Sedona encore premiere of SEED: The Untold Story, meet and talk with Janice Montgomery, and discover together ways to live lighter on our planet. For more info:
email: info@inspirationofsedona.org
Website: inspirationofsedona.org
Facebook: facebook.com/inspirationofsedona
928-284-4021
The Inspiration of Sedona gatherings usually take place in the basement at the Church of the Red Rocks. (From Hwy. 179, turn onto Bowstring Drive, and then turn right at the first driveway, and park in the small parking lot opposite the double doors to the basement, or in the upper parking lot if full.)