Live simulcasts will feature three thought-provoking discussions in one week
Sedona AZ (November 15, 2012) – New York's famous 92nd Street Y comes to Sedona on Monday, Wednesday and Thursday, Nov. 26, 28 and 29 when the Sedona International Film Festival hosts the live simulcasts of programs and discussions with Anna Quindlen, Amos Oz, Jonathan Sacks, Ira Flatow and many others. The special events will take place at 6:00 p.m. each day at the festival's Mary D. Fisher Theatre, live as they are happening in New York.
The film festival is offering a special ticketing package for these three simulcasts: Purchase tickets for two and get the third simulcast free!
Anna Quindlen with Jodi Cantor
Monday, November 26th • 6:00 PM
Motherhood, journalism, life in her 30s and what comes afterwards: Anna Quindlen reveals it all to Jodi Kantor.
Anna Quindlen is a Pulitzer Prize-winning journalist and bestselling author. Her latest book is a memoir on aging, Lots of Candles, Plenty of Cake, which debuted at number one on The New York Times best-seller list. Novelist, social critic and former Newsweek and New York Times columnist Anna Quindlen has provided audiences with her perspective on events of the day for over 30 years, delicately balancing the political with the personal. She is the renowned author of the best-sellers One True Thing, Blessings, Black and Blue, Rise and Shine, Every Last One and several others.
Jodi Kantor is a New York Times correspondent and author of the best-seller The Obamas. Kantor began her journalism career by dropping out of Harvard Law School to join Slate.com in 1998. Four years later she became the Arts & Leisure editor of The New York Times, the youngest person in memory to edit a section of the newspaper. She has been covering the Obamas since 2007, writing about their faith, friends, marriage, roots, and family, among other topics.
What is Jewish Culture?
Featuring Amos Oz, Daniel Libeskind and others
Wednesday, November 28th • 6:00 PM
Central to our understanding of Jewish culture and civilization is a grasp of its many expressive forms — religious and secular, high and low, elite and popular — in the areas of the written word, the visual arts, and the performing arts. Explore the words at the heart of Jewish culture, and make the case that Jewish continuity depends on written words and on ongoing conversation between the generations.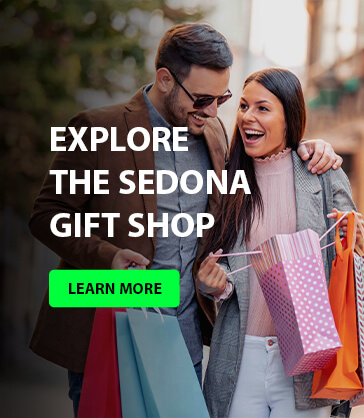 Featured panelists and experts will be Amos Oz and Daniel Libeskind. They will be joined by James E. Young, Deborah Dash Moore and Fania Oz-Salzberger.
Amos Oz was born in 1939 in Jerusalem. At the age of 15 he went to live on a kibbutz. He studied philosophy and literature at the Hebrew University in Jerusalem, and was visiting fellow at Oxford University, author-in- residence at the Hebrew University and writer-in-residence at Colorado College. Oz has rooted his writing in the tempestuous history of his homeland. Through his writing, both fiction and nonfiction, runs a common thread: examining human nature, recognizing its frailty but glorying in its variety, Oz consistently makes the plea for an end to ambivalence, for dialogue, for a channeling of passions towards faith in the future. He has been honored with the French Prix Femina and the 1992 Frankfurt Peace Prize. He teaches literature at Ben Gurion University of the Negev.
Daniel Libeskind is an architect, artist and set designer of Polish-Jewish descent. After studying to become an architect, he spent many years teaching and developing his theories of design rather than actually creating buildings. By the start of the twenty-first century, with one building to his credit—the Jewish Museum Berlin—Libeskind had proven that he could translate his teachings and ideas into a work of tremendous significance, and he came to be considered one of the world's most innovative architects. On February 27, 2003, Libeskind won the competition to be the master plan architect for the reconstruction of the World Trade Center site in Lower Manhattan.
Science, Religion and the Search for Meaning
Chief Rabbi Lord Jonathan Sacks with Ira Flatow
Thursday, November 29th • 6:00 PM
There have been ages when religion tried to dominate science. And there have been ages when science tried to dominate religion. Take a fascinating look at the interdependence of religion and science with former Chief Rabbi Lord Jonathan Sacks and host of NPR's popular "Science Friday" Ira Flatow, as they explore the ways in which they complement each other in our lives.
Jonathan Sacks has been Chief Rabbi of the United Hebrew Congregations of the Commonwealth since September 1991, the sixth incumbent since the role was formalized in 1845. He has written 24 books, his most recent being The Great Partnership: God, Science and the Search for Meaning which was published in July 2011. A number of his books have won literary awards, including the Grawemeyer Prize for Religion in 2004 for The Dignity of Difference, and a National Jewish Book Award in 2000 for A Letter in the Scroll. Covenant & Conversation Volume 1 also won a National Jewish Book Award in 2009.
Ira Flatow is the host of Science Friday on NPR. He anchors the show each Friday, bringing radio and Internet listeners world wide a lively, informative discussion on science, technology, health, space and the environment. Science Friday is heard by 2 million people each week, on the radio and podcasts, and via iTunes, Android apps. His most recent book is entitled Present At The Future.
Tickets for "Live from NY's 92nd Street Y" are $15, or $12.50 for Film Festival members for each simulcast. A ticket special for this week is in effect: buy two simulcasts and get the third one free. The events are sponsored by Billy and Cheryl Geffon.
Tickets are available in advance at the festival office. Both the theatre and film festival office are located at 2030 W. Hwy. 89A, in West Sedona. Call 928-282-1177 for tickets and information or visit www.SedonaFilmFestival.com.