La Cubanita's Orchestra featuring Theresa Robertson
Cottonwood AZ (February 23, 2012) – They say that music has the power of taking us places.  If you've ever wanted to visit Cuba and the Caribbean – here is a concert that you will definitely want to experience.  La Cubanita's Orchestra will present an exciting evening of high energy Cuban, Salsa, and Tropical music, right here in the Sedona-Verde Valley area at the Old Town Center for the Arts in Cottonwood on Friday, March 2nd at 7:00 pm.
This concert will be a special CD release event, featuring Theresa Robertson, who now goes by her given name Mercy Bermudez, leading this Afro-Cuban Latin group.  The new CD is entitled "Me Liamo Merci" and includes contributions from world famous and Grammy winning artists.  La Cubanita sold out last year, so get your tickets early.
La Cubanita's Orchestra includes some of the areas most talented musicians: Eddy Barattini on drums and percussion, Troy Perkins taking up the tres guitar, which is integral to Cuban songs, and piccolo bass, Larry Czarnecki on guitar, William Hoshal on wind synthesizer, Uncle Marc on trombone and Michael Robertson on bass and rich vocal harmonies incorporating the call and response in Cuban music.
The new CD project began in the spring of 2010 when Mercy began recording with stellar musician and music producer Curt "Kirkee B" Bisquera.  World class and Grammy winning artists Luis Conte (percussion), John Beasley (piano) Carlitos del Puerto (acoustic bass), William Churchville (trumpet) and Larry Czarnecki (guitar) were brought in for the sessions. After almost two years it is now ready for release and Mercy is happy to share music that came out of her rich Cuban heritage, and in honor of her parents Reinaldo y Paula Bermudez and return to her roots.  The CD includes Cuban and Latin classics as well as original material composed by Mercy and Larry Czarnecki, influenced by Spanish gypsy guitar style.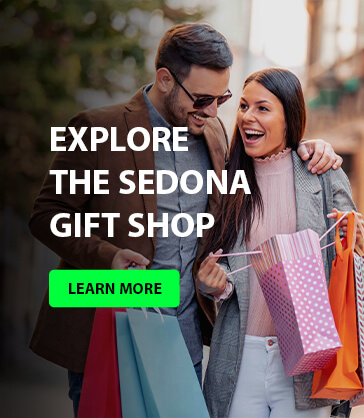 "I grew up in a household where Cuban music, especially Celia Cruz and Tito Puente, was constantly playing. Music, food, conversation and dancing is akin to the air that Cubans and Latins breathe, giving life, joy and meaning.   As music is the universal language and crosses all borders and boundaries, I wanted to play my part in this and give thanks to the parents and culture from which I was raised."
This last fall Theresa and her husband Michael returned from a humanitarian trip to her native Havana, Cuba and fell in love with the island, its people, the rich culture in music, art, dance, architecture and food.  The experience of reconnecting with her roots again, was beautiful and inspiring.  There will be a presentation of some of the 300 photos taken during the trip  of life in Cuba today; its life, people, architecture, and of course, those classic cars of the 50's, as a backdrop to the music and during intermission. The cover painting on the CD was done by Jorge Rios, talented painter and friend from Havana, Cuba.
The acclaimed new trio, Zar, with Larry Czarnecki, and his two sons Zane and Miles will open the concert with upbeat, infectious, gypsy flavored instrumental music.  Zar recently took 2nd place in Pickin' in the Pines battle of the bands.
Old Town Center for the Arts is located at 633 N. 5th Street (5th Street & Main) in Old Town Cottonwood. This renovated historic building has been the backdrop for over 230 concerts and events in the past three and a half years.  State of the art lighting and sound, along with computer generated virtual set designs; make this vintage venue a one-of-a-kind experience.
Get your tickets early for La Cubanita Orchestra, performing on Friday, March 2nd at 7:00 pm at the Old Town Center for the Arts. Tickets are $20 in advance, $25 at the door. Tickets are available online at showtix4u.com. Tickets are also available in Cottonwood at: Jerona Java Café and Desert Dancer; and in Sedona at: Crystal Magic, and Golden Word Bookstore. For more information about upcoming events, visit www.oldtowncenter.org. For further information, contact Elena Bullard at 928-634-0940.