Prescott Valley AZ News – Service has always been integral to her life.
So says Judy Baum as she reflects on her retirement as Chief Executive Officer of Mountain Valley Regional Rehabilitation Hospital in Prescott Valley, Ariz. Baum served 17 of her 47 years in healthcare at the rehabilitation hospital.
When speaking of service, Baum recalls being influenced by her mother at a young age. Her mom would regularly care for sick neighbors and take Baum to visit her grandparents and other elderly residents at a local nursing home. "Even in her 80s, my mom would help feed people in her own retirement home," Baum says. "She was extraordinary in her simple life."
Baum soon followed in her mom's footsteps. While majoring in biology at Miami University of Ohio in the early 1970s, Baum learned about an "up-and-coming" profession called physical therapy. Like her mom, she began volunteering at a nursing home under the supervision of a physical therapist. Baum later obtained her physical therapy degree from Ohio State University in Columbus, Ohio. Fulfilling a dream to head west, she took her first job at a neurological institute in Phoenix where she worked with traumatic brain injured adolescents and adults, including a special one-year project with coma patients.
"That job lit a fire in me!" Baum says. "It changed the way I thought about everything. It helped to refine my hands-on skills, expanded my consciousness, and taught me compassion for patients and families."
Baum took on more leadership roles as her interest grew in learning and development. After reading an article on transformational leadership, she was inspired to study under healthcare futurist Leland Kaiser at the University of Colorado in Denver, where she received a master's degree in healthcare administration.
"While I was in Colorado, I gained leadership experience working in acute rehabilitation and a transitional brain injury/return-to-work program," she says. Her passion for leadership and empowerment of staff and patients has been the cornerstone of her work throughout her career, right up to her final role at Mountain Valley Regional Rehabilitation Hospital.
Baum was introduced to the hospital, which is a member of the post-acute hospital network of Ernest Health, when she was hired as the therapy director in 2006. She helped the leadership team open the new hospital for the area at the time. Fast forward to 2012, and she was serving as interim CEO at the hospital. This was her third interim stint when she was asked by an Ernest Health executive, "Why on earth aren't you applying for the CEO position?"
"The question jolted me and then gave me a moment of pause," Baum says. "The truth is, I lacked confidence. After seeking advice from my daughter and Leland Kaiser, I applied and got the position. Sometimes we don't see our own potential and fear gets in the way. We need that 'other someone' to believe in us. That 'other someone' for me was Lynn Fleming from Ernest Health, and the rest of the leadership team. I'm eternally grateful to them for giving me the opportunity to lead the hospital."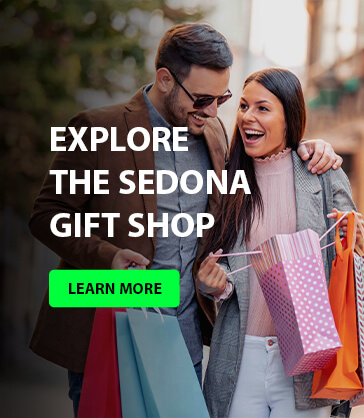 Baum says the decision to take on more responsibilities for the rehabilitation hospital and Ernest Health was an easy one. "For starters, look at the commitment at the top!" she says. Baum says from the executive to regional to local teams within the organization, the level of care and compassion for patients and each other is outstanding.
"Everyone walks the talk," Baum says. "The organization's Guiding Principles put the patient at the core of everything we do. They're not just idle words on paper; they're put into action. For example, if any of us needs to call a vice president any time, day or night, weekday or weekend, to discuss a patient issue, you can count on them picking up the phone. And most likely the conversation would be led by, 'What's the right thing to do for our patient?' Then we'd discuss best options and do it."
Looking back on her time at the hospital, Baum says the people are what drew her to Ernest Health, and the people are likely what she'll miss the most – the patients, families, and employees. "The simplest things brought me some of my greatest joys," Baum says.
For example, the cook who greets a patient in the food line, telling the patient that they prepared their favorite meal that day…or that they made the soup with love. Or the nurse who gets on his or her knees while talking to a patient in a wheelchair. Or the patient care technician who encourages a patient by pointing out how much better they're doing.
"The list goes on for me," Baum says. "From the amazing things the therapists accomplish with our patients in the gym every day, to the clinical liaisons who are driven in their advocacy for our patients, to the senior team who has created strong bonds to make our hospitals great. And, of course, our patients and their families. I'll miss them all."
While the goodbye is bittersweet, Baum says it's time for her to let new energy take the helm. She won't, however, be sitting idly by in her upcoming days. "Along with usual retirement activities like traveling or hiking more, I plan to work for Ernest Health a while longer 'in-service,'" Baum says. "What that 'service' looks like at this juncture is still a mystery to me, but I intend to stay open to the possibility that there are multiple ways I can be of 'heart-service' in the world. I'm simply going to listen, follow the signs, and watch it unfold."
And like her mother, Baum will continue to be extraordinary in her simple life.
Mountain Valley Regional Rehabilitation Hospital provides specialized physical rehabilitation services to patients recovering from or living with disabilities caused by injuries, illnesses, or chronic medical conditions. The hospital is consistently ranked in the Top 10 percent of inpatient rehabilitation facilities nationally by the Uniform Data System for Medical Rehabilitation (UDSMR) and is nationally certified by The Joint Commission in stroke and brain injury rehabilitation. For more information, visit MVRRH.ernesthealth.com.