Collaborative effort aimed at changing recreation behaviors

Sedona AZ (July 1, 2013) – Those of us who enjoy summer afternoons along Oak Creek will soon meet a new group of advocates for clean water and healthy recreation practices. The Oak Creek Ambassador program will kick off on July 1, introducing a community outreach effort focused on building awareness of the impact of recreation activities on the quality of water and health of Oak Creek. The program is jointly sponsored by the Oak Creek Watershed Council and the Red Rock Ranger District of the Coconino National Forest under a grant provided by the Arizona Department of Environmental Quality and the U.S. Environmental Protection Agency.
Clad in Oak Creek Watershed Council T-shirts, the "Ambassadors" will be visiting heavy use sites within the Oak Creek corridor throughout the warm months, greeting visitors, picking up litter and speaking about ways to reduce E. coli bacteria levels in the Creek.
"The Ambassadors will be sharing the message 'Clean Water Starts with ME' and providing reminders of how our recreation behaviors can help to improve water quality in Oak Creek," said Amina Sena, Red Rock Ranger District Hydrologist. "E. coli is an ongoing issue which can affect human health and it can be positively impacted by greater care with handling of trash, as well as pet and human waste."
As the Oak Creek Watershed Council education literature emphasizes, each gram of dog waste contains an average of 23 million fecal coliform bacteria, some of which cause disease in humans. We can support a healthier Oak Creek by using public restrooms, packing out litter and used diapers and picking up pet and human waste. Fecal contamination of Oak Creek from wildlife is part of the issue, but this contamination can be further exacerbated by food litter and the presence of human waste in high use areas of the creek corridor.
"These teams are boots-on-the-ground, providing a stewardship presence along the corridor, at campgrounds and recreation sites", said Barry Allan, Executive Director of the Oak Creek Watershed Council, co-sponsor of the program. Beyond the Ambassador program, the objectives of the Council and Forest Service efforts under the ADEQ grant include installation of public toilet facilities at Midgley Bridge and dog waste stations at key locations.
The health of Oak Creek is a complex, multi-faceted issue. Wildlife, residential and commercial facilities, livestock, storm activity and erosion all play a role in watershed health in addition to recreational use. Working together on this grant to support the health of the creek, Friends of Oak Creek volunteers are involved in ongoing cleanup efforts and creating a watershed guide, while the Sedona Friends of the Forest are performing water quality sampling for E. coli monitoring.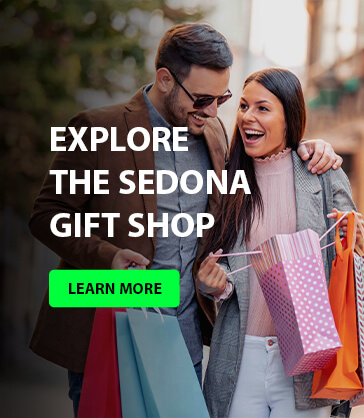 "Collaboration and partnerships between a watershed management group like the Oak Creek Watershed Council and the Forest Service with their support group Friends of the Forest, are a must in order to deal with the environmental impact of sustainable tourism" said Allan, "volunteers cannot do it by themselves, though, and visitors to Oak Creek must help by leaving it in the pristine condition they found it."
"Let's welcome the Oak Creek Ambassadors as they begin work along our treasured waterway this month" said Jennifer Young, Vice President of Friends of the Forest, "and we can embrace the message that "Clean Water Starts with ME" by applying our individual support to these key elements of watershed stewardship as we enjoy Oak Creek this summer: Use public restrooms; pick up trash; keep used diapers away from the creek; pick up pet waste; refrain from feeding wildlife; hike only on designated trails; and keep residential and commercial waste systems operating properly."
"I agree with Jennifer" said Allan, "there is no housekeeping service in the forest and only together can we make a difference and eliminate fecal coliform as a health issue in Oak Creek.
Everybody needs to become an "Ambassador" and do their part.
To learn more about opportunities to support a clean and beautiful Oak Creek, visit https://oakcreekwatershed.org/ or call 928-554-5460. If you are interested in volunteering a few hours of your time please contact Kathy Dunham, Managing Director of Friends of Oak Creek at 928-274-6227 or kathy@oakcreekwatershed.org To learn more about the Friends of the Forest activities in the Red Rock District, visit www.friendsoftheforestsedona.org.
The Oak Creek Watershed Council also sponsors a second website which focuses on Oak Creek Canyon at
The Oak Creek Watershed Council is a nonprofit 501 (c) (3) corporation and was named Nonprofit of 2012 by the Sedona Community Foundation. It is dedicated to maintaining a standard of excellence for watershed stewardship, as well as preserving the integrity of Oak Creek, and its tributaries.