Sedona AZ (July 13, 2016) – 'The Mouth Project', a touring play to be developed by Red Earth Theatre has been named the winning project in the Healthy Challenge. After three nonprofit presentations and deliberation by five expert panelists, Bill Cammock, Board of Advisors Chair of the Arizona Community Foundation of Sedona, made the announcement of the Healthy Challenge grant–the largest grant ever awarded by ACF of Sedona.
Equally funded by ACF of Sedona, Northern Arizona Healthcare, and Delta Dental of Arizona Foundation, the $75,000 Healthy Challenge grant was created with the goal of improving overall health in Sedona and the Verde Valley by focusing on oral health and its systemic impact.
The setting was a Verde Valley Medical Center conference room equipped with technology that allowed Kate Hawkes of Red Earth Theatre to present live from Australia and Cristine Currie, one of the judges, to participate live from the Northern Arizona Healthcare facility in Flagstaff.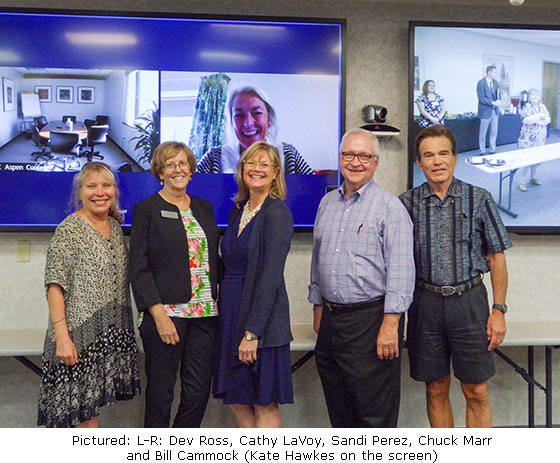 Three nonprofit finalists were asked to present their concepts for utilizing the grant. Verde Valley Sanctuary had lined up several collaborators to serve clients with no access to dental care. Yavapai Food Council focused on augmenting existing programs with nutritional information and healthy foods. Red Earth Theatre, however, came away the winner with its 'Mouth Project', a play that will be produced and tour with scripts to be made available both in English and Spanish. The play will then be made into a short movie with free DVD download and a dedicated webpage will be available as part of the plan.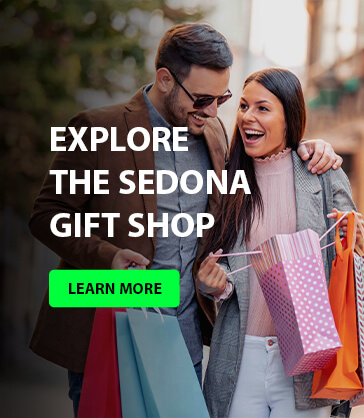 'The Mouth Project' is a collaboration of several creative Sedona locals. Kate Hawkes, Producing Artistic Director of Red Earth Theatre, leads the project. The team includes former Disney writer Dev Ross, registered dental hygienist Mei Wei Wong, video producer and cameraman Angelo LeMarco, high school Spanish teacher Sarah Reynolds, and audio/photography/lighting/special effects expert Dexx Negron.
Red Earth Theatre has brought live theatre to Sedona and the Verde Valley for 3 years and currently also manages the Sedona Hub under contract with the City. Hawkes says, "We are honored to be working with the professionals in our community to bring a new and vital program to not just Sedona and Northern AZ but through the reach of the web perhaps nationally. We look forward to networking with the other presenting organizations whose expertise and knowledge will enrich this work as it develops."
Citing the Arizona Healthy Smiles Healthy Bodies survey, Red Earth Theatre noted that Arizona fails to meet oral health objectives for good oral health as it relates to health issues of the entire body. The production will impart information to a wide multi-generational audience.
As Hawkes noted in her presentation, "Storytelling is a powerful means of reaching people at a deep emotional level, paving the way to intellectual learning and action. Just ask PBS, Sesame Street, and Oral-B." She adds, "We are grateful that the power of the performing arts has been recognized in our community as a tool for social change and health education."
Script development will begin this summer with production getting underway in the fall. Stay tuned for 'The Mouth Project', coming to a stage, community , or computer near you. For more information and to be included in updates on 'The Mouth Project' please email info@redearththeatre.org.