Prescott AZ (May 26, 2017) – At a recent meeting of the Arizona Search and Rescue Coordinators Association (ASARCA), the Yavapai County Sheriff's Office was pleased to receive two awards including Unit of the Year and Coordinator of the Year. Sheriff Mascher could not be more proud of both nominations which involve our volunteers and YCSO Search Team Coordinator. 
2016-2017 Unit of the Year went to the Yavapai County Search and Rescue Team (YCSRT) Back Country Unit (BCU) – The group was nominated by Adam Hansen, the YCSO Forest Patrol deputy who coordinates rescue efforts in Yavapai County. He noted that the Back Country Unit remained one of busiest volunteer search and rescue (SAR) teams in the county. This is particularly evident as Yavapai County was rated as having the most rescues of any county in the state recently. The Back Country Unit members have been involved in a variety of missions which include technical rescues, searches, evidence searches, downed aircraft, and body recoveries. They assisted other counties in Arizona on three occasions and participated in over 900 training hours. Last summer, they placed first at the Swift Water Rodeo competition with an all-volunteer team. Over the past several years they have an additional win and several top three finishes as well.
Other duties include rope rescue, swift water rescue, short haul and helicopter operations, tracking, and ground searching. Unit members teach at the SAR Basic Academies held in Yavapai County and they train other units in YCSRT. Their members have many decades of combined experience, including one member with over 25 years in the unit. When Yavapai County SAR coordinators call the Back Country Unit, and that happens more often than not, they always respond and never complain. Whenever we have something extremely difficult or unusual we inevitably call out this dedicated team of volunteers.
The contribution to SAR and the individual sacrifices made by Back Country Unit for the citizens of Yavapai County and throughout Arizona are immense. We could not provide the level of service that we do without them.  Those pictured represent the BCU and its many dedicated members.
See http://www.ycsrt.org/?q=about_backcountry_unit for details.
2016-2017 Coordinator of the Year went to Deputy Adam Hansen who manages a very busy search and rescue workload. Deputy Hansen is required to maintain reports and logs for every search effort he leads – a very time consuming task by itself. Additionally, he takes time to provide detailed information and photos to the YCSO Media Coordinator so the public has an opportunity to see the level of professionalism he and his volunteers exhibit on the many and varied searches. This information also provides 'teachable moments' for others to consider before entering the beautiful wilderness areas of Yavapai County.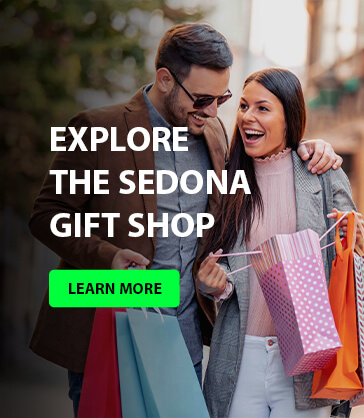 Sgt. Brent Kimbriel, YCSO Search and Rescue Coordinator/Supervisor, submitted the following nomination information regarding Deputy Hansen –
"Deputy Hansen has performed 45 SAR missions for Yavapai County in 2016 along. His other duties include Citizen Assists, Fire Evacuation Response, and other calls for service that reflect his overall commitment to Yavapai County. Deputy Hansen is the definition of a leader. He is an asset to the County of Yavapai and the State of Arizona.  His contributions to the Search and Rescue Community are abundant. Deputy Hansen is committed to assisting ASARCA with training and the development of future SAR Coordinators.  He is highly respected among his peers and trained volunteers. It is an honor for the Yavapai County Sheriff's Office to have Deputy Hansen as Search and Rescue Coordinator."
Sgt. Aaron Dick, Search and Rescue Coordinator for the Coconino County Sheriff's Office, submitted the following nomination information for Deputy Hansen:
"For a coordinator relatively new in the position Deputy Hansen has taken it upon himself to learn as much about SAR as possible and due to his knowledge, he has been asked to be a member of the teaching cadre for the Arizona Inland Search Management class that is generally offered once a year to help train new coordinators and volunteers to effectively manage searches. Starting in mid-2016 Deputy Hansen volunteered to be a part of a Standards and Training Committee that is working on several task books to help standardize some training for SAR volunteers in Arizona so that when mutual aid is requested there is a better understanding of what resources are needed and what the resource should be able to do. This is not an easy task and Deputy Hansen has drafted some of the task books and provides valuable insight into the process.
Deputy Hansen has demonstrated a strong commitment to search and rescue and a desire to master the duties of a SAR Coordinator. In 2016, in addition to handling SAR calls in Yavapai County, Deputy Hansen responded to assist on two mulit-operational period searches in Coconino County. The first was in May of 2016 for a missing ASU professor in Oak Creek Canyon. After the initial investigation by Coconino County, it was determined that the search would need to be ramped up to an area search and additional personnel would be needed. Deputy Hansen responded with YCSO SAR personnel and assisted for two days until the subject of the search was located deceased. In July of 2016, Deputy Hansen and YCSO SAR again assisted Coconino County with a search for a missing Alzheimer's patient in the Juniperwood Ranches area in the western part of the county. This was another multi-operational period search with several agencies involved. Ultimately the subject was located deceased by YCSO SAR during a follow up search coordinated by Deputy Hansen."
Citizens can contact the Yavapai County Sheriff's Office with information or questions at 928-771-3260 or the YCSO website: www.ycsoaz.gov