By The Red Rose Team Members
Sedona AZ (June 16, 2015) – Red Rose Inspiration for Animals has been existence for 6 years now and has been fortunate enough to make a tremendous impact throughout the Verde Valley.  We serve the desperate need of homeless animals within our community, and assist pet owners, who have fallen upon hard times, retain the animals they love!  So, we are focused on animal/community rescue and welfare.
When the Founder of Red Rose Inspiration for Animals lost her beloved canine, Rosey, she was determined to spread the love she had for Rosey and other rescue animals by giving back to canines and felines who found themselves in less fortunate circumstances.
Initially, we started as a fundraising entity for animal rescue/welfare by promoting events exclusively in West Sedona.  This formula is not typical of most nonprofit startups.  We have donated over $20,000.00 to other nonprofits as we still continue to assist and network with other nonprofits today.   However, although rewarding….just providing financial support to other nonprofits simply wasn't enough and the desire raise our contribution to the community became our next goal.   
We have created 8 unique programs within the Verde Valley that assist animals, their owner and the community….in ways that improve the health/life for all.  They are programs that are designed to fill 'gaps' and complement the programs offered by other animal welfare organizations within the Verde Valley. 
On our own, we have grown through the years and this July will mark our 1-year anniversary of the Red Rose Thriftique in the Village of Oak Creek.    Our thrift store and artist boutique focuses on home décor and personal accessories.  All proceeds benefit our 8 active programs and move us closer to the future goal of a rehabilitation center for dogs and cats.  What makes this facility 'special' is that it will focus on those animals that suffer emotionally, or physically, and need a little-more-time-to-mend before they are ready for adoption.   Our facility would not be a shelter environment, but a place for healing.   We will focus on 6 to 8 dogs with special needs as they require the time, love and patience to heal.    Working one-on-one daily with a smaller number of dogs allows us to dedicate 150% of efforts to that one dog only having a greater impact and success rate.   Our cat healing facility will also focus on a limited number of cats with special needs, and the intensive work it takes sometimes to heal earlier traumas or wounds.
In the meantime, Red Rose serves the community with unique programs.   We have always networked from the beginning with organizations to make a greater impact on the animal's life.  We have supported animal rescue through free spay and neuter services, our TNR Feral Cat Rescue Program, our program Getting Back on Your Paws helping homeless individuals who are so committed to their animals with a transitional home for them and their pet.    We also assist pet owners that are experiencing financial difficulty and are required for health reasons to feed Special Pet Prescription Food to their animal.    We are more commonly known for our Emergency Medical Program helping homeless animals to access the care that they need.  Additionally, our Better Together Program assists in the financial equation for the elderly/disabled pet owners on a fixed income and need a little help.   We are focused on providing the necessary care for their pet through helping them receive the care that their animal needs, but that they cannot totally afford on their own.  We are privileged to work through our veterinary partners to make this happen.
Animals provide unconditional love and companionship and we believe they enrich all of our lives. Healthy animals continue to keep our community healthy and whole!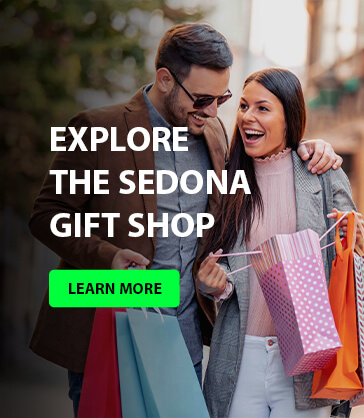 As we continue to financially support the mission of our organization, we are in the planning stages of opening a pop-up thrift store in Cottonwood at 841 S. Main Street called the Red Rose Re-Tails Thrift.  
We believe that being unique and providing services that other organizations don't provide only helps the animals of this community as well as the pet owners.   Where would they be able to turn for these services if we did not exist?   
How you can help Red Rose and how you can make a difference:
1) Donating your time for fostering, dog-walking, feral cat rescue or helping us with community awareness, special events, and various positions supporting the operations of our Thriftique Store in Bell Rock Plaza. 
2) Donate those items around your home that you no longer need, to our Thriftique.  We are always in need of donations of Home Décor, Art Work, Jewelry, Kitchen and Bathroom Accessories, Books, CD's/DVD's, Designer Men's & Women's Clothing/Accessories, and small furniture pieces. 
3) Come in and hear about our programs, in-person, and perhaps one of our programs that 'speaks to your heart' would be worthy of a monetary donation.  At Red Rose, 100% of these donations go directly to the animals through the program(s) of your choice!
4) Come in and shop our unique store, conveniently located in Bell Rock Plaza… and discover a 'treasure' of your own!  Bring a friend, bring family….and see what we may have 'in-store' for you!
Any, and all of these ways, help us to continue making a difference for the animals of our community. We could not accomplish all of what we do, without your support!! 
Thank you for considering our organization in any way that you can, and in so doing, help to provide safety, comfort and hope to animals in need!   For additional information, contact Red Rose Thriftique at 41 Bell Rock Plaza in the VOC, call 928-282-5278 or visit www.redroseinspiration.org