By Cheryl L. Yeatts, Manager of Sedona Public Library in the Village
Sedona AZ (January 6, 2017) – Now that the holidays are over, January seems rather anti-climactic.  If you are looking for things to do that won't put a strain on your budget, look no further than your library.  Most library services and programs are free.
Here are 17 things that you can do at your library in January to welcome 2017: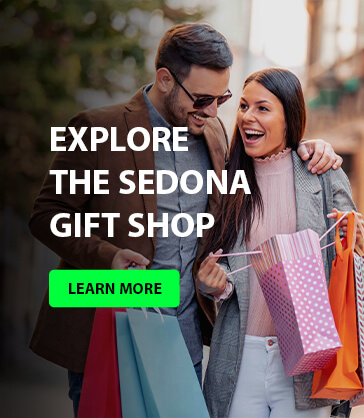 Check out a Culture Pass. This pass gives a library customer FREE admission for two people at 19 participating arts and cultural institutions in Northern Arizona and the Phoenix area.
Watch a movie at the Library.The Flicker Shack film series offers a free movie most Monday evenings.  The show begins at 6:00 p.m. in the community room. The movie is free and open to the public.  Donations are always welcome. 
Relax and decrease stress by participating in the adult coloring club.
Learn something new about the history of Arizona when you attend an Arizona Humanities presentation. These programs are held once a month at the Church of the Nazarene in the Village of Oak Creek.
Enjoy a cup of coffee and chat with a veteran at Coffee with a Vet, on the second Friday of every month from 10 a.m. until noon.
View the quilt display and take time to admire the talent of local quilters.
Access the Mango Languages database to learn a new language.
Schedule one-on-one time with a Tech Tutor at the main library.Call 928.282.7714, option 3, to make an appointment.
Join the Investment Club which meets on the first and third Friday of every month at 11 a.m.
Binge watch your favorite TV series. Check out the DVDs.
Participate in the community book discussion in the Village or join the Mystery Book Club at SPL.
Get a kid fix.Help out in the children's room or attend story time.
Read a book!
Browse current magazines or back issues of your favorite magazine.You can even learn how to download free digital magazines from Zinio.
Use the Library Document Station to scan and save documents or pictures to your email or USB drive.
Navigate the new library website at www.sedonalibrary.org. The new and improved library website is designed to provide patrons with a fresh, modern look with easier access to information and a more mobile-friendly experience.
View the events calendar at www.sedonalibrary.org to discover free programs and events provided by your library.
No matter your age, your library has something for everyone.  With your library card, you have access to over one million items in the Yavapai Library Network.  The library also has computers available for public use and access to free Wi-Fi.  There are free programs for all ages. Take full advantage of your library in 2017!
Please call Sedona Public Library at 928.282.7714 or Sedona Public Library in the Village at 928.284.1603 for more information about services, programs, and exhibits offered at your library.