By Ted Grussing
I have a pretty good supply of the 2015 calendars in stock now and they are ready to ship. The price is the same as last year at $25.00 total including shipping if any and sales tax if any. Want them drop shipped as gifts, we can do that too. This year we are taking checks, PayPal and credit cards. The calendars are undergoing a name change from "Sedona Pathways" to "Pathways of One"; it was made know to me by our resident feline that she was in charge and would take over the cover position on all future printings, but she also informed me that I get the privilege of doing all the work. Profits from the venture will go to cover her food and lodging.
So send me your order and we'll get them shipped off within 24 hours provided I am in town … One has decreed that she cannot be bothered by the mundane, only the creative basking in glory that being a Cover Girl can bring. The contact sheet with the calendar images is attached and order information included on it.
I finished my part of the Power Point presentation for the Salon that Andrea and I are putting on at the Mary D. Fisher Theater this coming Saturday, October 4th at 1:30PM till 3PM. Andrea is dressing it up with Max Ehrmann quotes that I frequently use and the other things that make a presentation special. We are having a lot of fun with this project and future series may also be in the offing. She is such a pleasure to work with and her talents are vast and so appreciated!!!
Because of the number of images I have selected we will begin promptly at 1:30; I have 96 images selected and that is a little more than one per minute. We will work it out so that we have plenty of time for discussion as some images can be rolled through in sequence with others.  There are a lot of my best aerial shots, flowers and more. Also attaching a link to the PDF of the flyer for the event. You can purchase your tickets online at: http://prod5.agileticketing.net/WebSales/pages/info.aspx?evtinfo=31411~e8932fbb-a9ae-4437-a638-ff0cf1793527&
And the Sedona Film Festival has released their coverage of the event at:
There is also a link to order tickets on this webpage.
Lots of work this weekend and since I love what I do it was a very fun weekend. An early morning flight in about six hours, meeting a friend late morning and early afternoon Andrea and I are going to test drive the presentation at the theater. Friends coming over late afternoon and gem cutting in the evening … probably some photos from the morning flight too … really hoping the color is spreading and the rains did not take the leaves off the trees … find out soon enough.
Have a joyful day … if you are reading this you are breathing and honestly how much better can things get? Share your joy and pass a smile on … make some's day.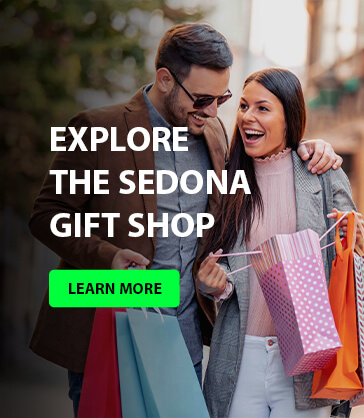 Cheers
Ted
If ever there is a tomorrow when we're not together, there is something you must always remember.
You are braver than you believe,
Stronger than you seem, and
Smarter than you think.
But the important thing is, even if we're apart … I'll always be with you.
— A.Milne
###
The easiest way to reach Mr. Grussing is by email: ted@tedgrussing.com
In addition to sales of photographs already taken Ted does special shoots for patrons on request and also does air-to-air photography for those who want photographs of their airplanes in flight. All special photographic sessions are billed on an hourly basis.
Ted also does one-on-one workshops for those interested in learning the techniques he uses.  By special arrangement Ted will do one-on-one aerial photography workshops which will include actual photo sessions in the air.
More about Ted Grussing …