By Ted Grussing
… so first thing this morning it was up to the airport for an early morning flight before church … in many ways this is my church where I can play in all of creation free to dance with clouds, skim mountain ridges and bring back beauty hidden from view from all but a few. I took this shot from about 14,000' just south of Humphreys Peak and looking South.
The trail to get to Humphreys Peak is in the lower right portion of the image and is outlined in snow … yes, still some white stuff up there in July. The basin in the lower half of the image is hidden from view from both sides of the peaks except for those on the trail or like me  from above. The far peak on the right is Agassiz Peak and above it you can see the City of Flagstaff and to the right you can see some of the trails in Snow Bowl and the left side the ground falls away to the east descending into the caldera and the meadows. The colors and patterns were amazing. I was in one of those states where the glider and I were one and in a playful mood … as I got just beyond Agassiz Peak I cranked into a very steep bank and descending I ran the ridge line back to the north following the contours of the mountains and perhaps a hundred feet above and in front of it, then another crank and bank and ran it lower back to the south … repeated again a couple of times and at various altitudes … then time to head back to Sedona and the morning service … lunch at NY Deli … home … a quiet rest of the day with walks and dinner on the deck.
We're off to Phoenix in the morning and visits to the Desert Botanical Garden before it heats up too much and finish with a visit to the Planetarium at the Arizona Science Center. Should be a fun day and hope to get some nice shots down there.
Have a beautiful day and look for beauty wherever you are … you will always find whatever you are looking for, so it might as well be something nice … personally I cannot think of anything more beautiful than a smile …
So smiles … cheers … it shall be good!
Ted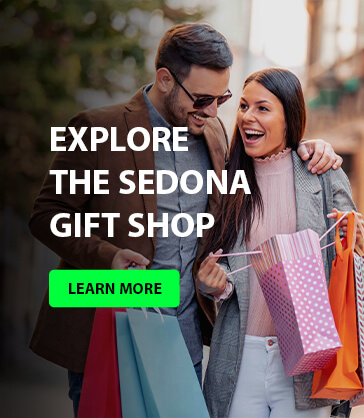 So each one to his wish, and as for me,
I sit tonight and wait
To find the answers to my soul in me,
And in the beauty of the sky and sea.
— Max Ehrmann
###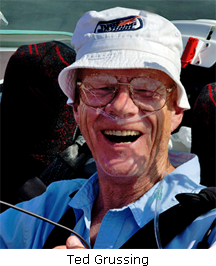 The easiest way to reach Mr. Grussing is by email: ted@tedgrussing.com
In addition to sales of photographs already taken Ted does special shoots for patrons on request and also does air-to-air photography for those who want photographs of their airplanes in flight. All special photographic sessions are billed on an hourly basis.
Ted also does one-on-one workshops for those interested in learning the techniques he uses.  By special arrangement Ted will do one-on-one aerial photography workshops which will include actual photo sessions in the air.
More about Ted Grussing …