By Ted Grussing
… the magazine … the activities we all engage in each day … the joy … the smiles … my God, we are here, breathing, loving and filling each moment with something … perhaps a dream … fulfilling a dream … for ourselves or better yet for one we love … and soon enough it is over and we continue, or not. This moment we control … no longer the one past or the one that comes next … our choice, shall it be ???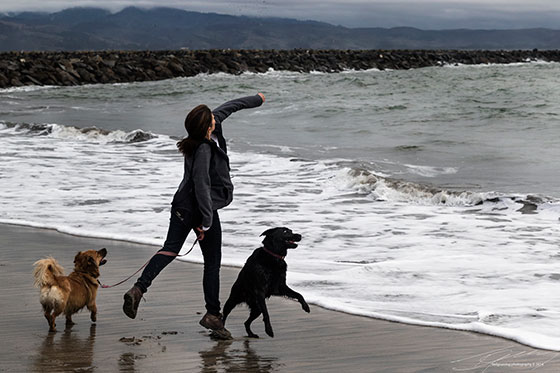 I took this shot at Pillar Point on the N end of Half Moon Bay on Saturday. Ted and I walked out there and the marine layer was in and so was some rain, but the human spirit was lit up and everywhere around us people were having fun and enjoying the day … and so was this canine who is an accomplished body surfer … so she said and so he was … the ball was flung out to sea and our canine friend wheeled and began the rush into the surf to capture the ball, surf back and hopefully get the treat of doing it again … and he did. His friend seemed less equipped to charge into the surf, but because he would try, he found himself tethered and cheering his friend on. The breakwater protects Pillar Harbor and signs proclaim it is not safe to walk on it, but people do it anyway … next time it will be me. A mildly unusual wave caught me unaware and soaked me … funny … I enjoyed it.
This area is also known for very large waves a couple of miles off shore … this is Mavericks!!! Waves of 20 to 80 feet and home of the competition that attracts large wave surfers from all over the world. The place is named for Maverick, a white German Shepard who swam out to join his friends in large waves back in 1967. You can read more about this incredible place at : http://en.wikipedia.org/wiki/Mavericks,_California . I think this Black Lab may be a large wave rider too, but this was a day he was just riding the close in surf.
I enjoy shooting people and used to do more of it; the grace of the human form … action and adventure … interaction with nature and creatures … and always capable of joy.
Still catching up from the trip and going to call it an early night (for me) … more to come … the gift and the sharing.
Have a terrific day and share your joy with others and smile … never know who will return it :+)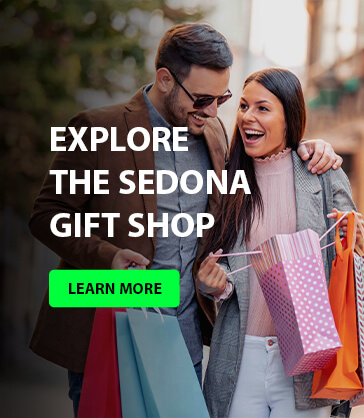 Ted
I thought that time went sweet and soft and slow,
And left no marks save those of gentleness
That bound you to my life with strong caress;
And you saw naught but all my soul's deep truth,
No fading bloom, nor form the years bent low,
But ever still the beauty of my youth.
— Max Ehrmann
###
The easiest way to reach Mr. Grussing is by email: ted@tedgrussing.com
In addition to sales of photographs already taken Ted does special shoots for patrons on request and also does air-to-air photography for those who want photographs of their airplanes in flight. All special photographic sessions are billed on an hourly basis.
Ted also does one-on-one workshops for those interested in learning the techniques he uses.  By special arrangement Ted will do one-on-one aerial photography workshops which will include actual photo sessions in the air.
More about Ted Grussing …