By Ted Grussing
… the atmosphere is filtering out the higher temperature wavelengths (blue) of the sunlight and we are left with the cooler rays which happen to be the reds, and they bathe the red rocks with a more intense color and cast long shadows accentuating the rocks facing the sun. I took this shot earlier this month and Cathedral Rock is in the foreground and I am WSW of the rocks at about 5,900' and looking to the ENE.
The rock formation upper right is Castle Rock and beyond it and to the right is the part of the Village of Oak Creek where we live, to the left of it is Courthouse Rock and more of the Village is beyond it, Bell Rock is hidden from view by Castle Rock and the shadows; in the canyon beyond the shadows from Cathedral Rock is Pine Valley and it goes further to the left behind Lee Mountain which I rather rudely cut the top off of. You can also see parts of SR 179 wending through the forest connecting the Village with the Cathedral area and Sedona.
The moods of the rocks and area change throughout the day, but the quietude of early morning and early evening are the best … the evenings have less air traffic which is a good thing. It's fun landing late too. I fly very tight landing patterns because I usually am coming in as a glider and the ability to turn and make the runway if you get heavy sink is a nice thing … so my downwind leg is usually over the overlook and edge of the mesa and my base is just beyond the end of the runway with perhaps a hundred yard final … nice to look down at the people in the overlook area and the quiet of an airport where no one is out or about. Usually I am landing on R3 so I get the beauty of the very last light on the rocks as I am coming in on final and that is special and when I open the canopy there is absolute silence … none of the city noises come up there.
Been listening to the Fifth Dimension tonight … Up, Up and Away … first listened to it in Minneapolis on a snowy day as we planned our move to California and sunny days and beaches … actually listened to it a lot on a state of the art KLH turntable and stereo system … solid state … I have never been an aficionado of tubes … sorry, purists … digital has also left film in the distant past. I went digital in 1998. The contact print size of the original image of this shot is like having a film size of close to 15 x 22 inches and that permits very large prints to be made with little to no degradation of image quality.
Not much accomplished today in the way of work product … I looked at my gem projects … considered going through photo archives … thought of where I could go on a photo shoot … looked at some other projects I need to do and I managed to skillfully avoid doing anything … they'll be there tomorrow and perhaps longer :+) My daughters had both told me to take a "Grussing Holiday" … we used to take those when the girls were young … they cut school, Corky and I closed the law office and we would be off to Santa Barbara, Tiburon, Lake Arrowhead, San Diego or wherever for a few days. We were all better for it too and the girls returned to school with notes from home excusing them, and a great adventure adding to their life experience. Thank you Sus and Jogi … tomorrow I'm back?
Have a beautiful day and if you feel like it, take a holiday, it's fun. Keep breathing and make good use of that privilege … smile and make someone's day.
Cheers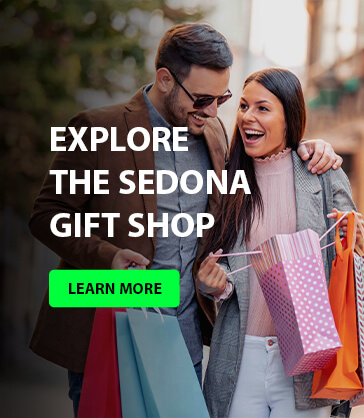 Ted
O Passer-by, O passer-by!
Have you good words of me
Upon your lips as I draw nigh
To you each day?
If so, I ask
That you'd them say,
For soon I'm gone and cannot hear,
So speak the kindly word
I beg, and smile while I'm yet near …
— Max Ehrmann
###
The easiest way to reach Mr. Grussing is by email: ted@tedgrussing.com
In addition to sales of photographs already taken Ted does special shoots for patrons on request and also does air-to-air photography for those who want photographs of their airplanes in flight. All special photographic sessions are billed on an hourly basis.
Ted also does one-on-one workshops for those interested in learning the techniques he uses.  By special arrangement Ted will do one-on-one aerial photography workshops which will include actual photo sessions in the air.
More about Ted Grussing …