By Ted Grussing
Late afternoon I got a call from Derek inviting me to join in on a shoot of the moon rising over Cathedral Rock and shot from Red Rock Crossing … sounded like fun and even though I was informed tripods were required, I had enough time to figure out how to use one. I got some beautiful shots and afterwards a bunch of shots of a dog playing in the creek.
Derek got some pretty good shots (he thinks great) of the dog biting the water with his landscape mode of shooting … click … click … click,  and I got some really great ones (he thinks pretty good) of the dog doing the same thing, but I took heat from he and Bob for the machine gun nature of the Canon 1D-X doing its 12 frames per second … it was intimated that, that is akin to cheating. To me it is intelligent utilization of resources :+) Anyhow we had a great time and there was to be a comparison of images tonight to see which of us got the better shots of the two subjects.
It is unfortunate that we will never know which of us had the better image as something bad happened when I was uploading the photos to the computer and I lost each and every one of the photos I shot this afternoon/evening. I had a display driver failure that crashed the computer and must have somehow deleted a couple of hundred images on the card during the upload. Never had it happen before so a real mystery …
On the card and uploaded before the crash was this image of a Great Blue Heron that I shot in April … it was on the 15th of the month and he was seen fleeing the country rather than file his tax return … whoops! Go Blue!!!
There is going to be a summer sale of photographic art at my home on June 19, 20 and 21. Derek Von Briesen and I will have some beautiful metal, canvas, acrylic and fine art paper prints on exhibit and of course for sale.  More on that later, but put the dates on your calendar and get ready to see (and buy)  some great work. Derek is one of the most talented landscape photographers I know and  I'll be displaying an assortment of my work including wildlife and my aerial photography and composites.
Also mark your calendars for Saturday June 13th when Anthony Mazzella will be performing at the Mary Fisher theater in West Sedona. Along with the music there will be a slide show of my photographs  on the screen serving as a backdrop to his performance. More on this later too.
Going make it a wrap a little early tonight as I'm driving down to Mesa in the morning to return my rental car and pick up my Lambada which has a fresh annual and fly it home. The trip to California was fun and very productive … most important though was time with friends, time at the beach and much time immersed in the gem world at GIA.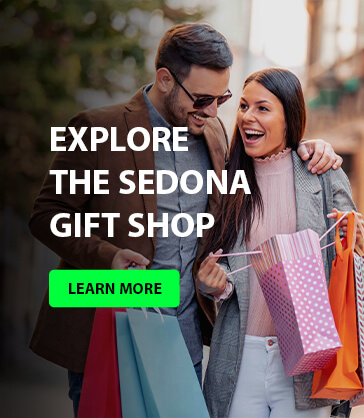 Have a beautiful day, smile and share your joy … like, why not!
Ted
The growing grain and the placid sky have a kind of voice; and though you are
alone, the boundlessness of the universe is with you.
— Max Ehrmann
###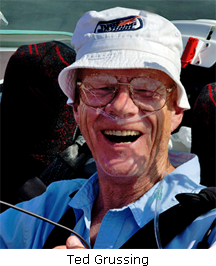 The easiest way to reach Mr. Grussing is by email: ted@tedgrussing.com
In addition to sales of photographs already taken Ted does special shoots for patrons on request and also does air-to-air photography for those who want photographs of their airplanes in flight. All special photographic sessions are billed on an hourly basis.
Ted also does one-on-one workshops for those interested in learning the techniques he uses.  By special arrangement Ted will do one-on-one aerial photography workshops which will include actual photo sessions in the air.
More about Ted Grussing …