Sedona Film Festival hosts big-screen presentation of art series at Mary D. Fisher theatre
Sedona AZ (September 9, 2016) – Sedona International Film Festival presents the final feature in the new "Art & Architecture in Cinema" series: "The Papal Basilicas of Rome". The event will show in Sedona on Monday, Sept. 19 at 4 and 7 p.m. at the festival's Mary D. Fisher Theatre.
The festival is proud to be the official host of the series, joining hundreds of theatres around the globe for this special exhibition on screen. Cinema guests can now enjoy unprecedented high definition access into the lives of renowned artists, their art and the fabulous museums and galleries that are not only the custodians of such masterpieces, but works of art in their own right.
"The Papal Basilicas of Rome" is a unique feature that combines history, spirituality, architecture and art. It takes its cue from the Extraordinary Jubilee, proclaimed by Pope Francis, which will see the faithful from all over the world pour into Rome in their millions, to cross the threshold of the Papal Basilicas and obtain a plenary indulgence.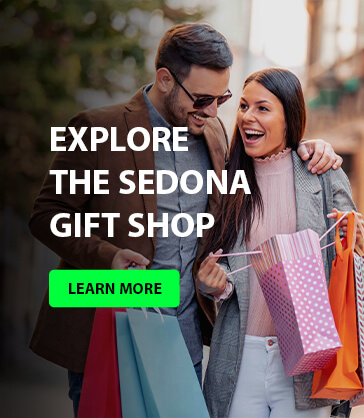 The opening of the Holy Doors will be a historical moment, certain to draw the whole world's attention to Rome's Papal Basilicas and be the ideal opportunity to tell the story, using a narrative language that will emotionally involve audiences, as they witness the magnificence that lies inside the four Basilicas.
This curated collection of acclaimed films will give audiences around the U.S. an intimate and informed experience with some of the world's leading artists and masterpieces. This series will bring the great artistic treasures of the world to audiences who may not have direct access. With the highest quality productions and unrivaled expert narration, this is as close to a museum experience as any culture lover could hope for.
"The Papal Bascilicas of Rome" will be shown at the Mary D. Fisher Theatre on Monday, Sept. 19 at 4 and 7 p.m. Tickets are $15, or $12.50 for Film Festival members. Tickets are available in advance at the Sedona International Film Festival office or by calling 928-282-1177 or online at www.SedonaFilmFestival.org. Both the theatre and film festival office are located at 2030 W. Hwy. 89A, in West Sedona.