By Robert Albrecht
Sedona AZ (June 6, 2020) – The Humane Society of Sedona's Thrift Stores are now open! On Tuesday, May 26, we reopened our Paw Prints Thrift Store in the Village of Oak Creek (VOC) and Paws West Thrift Store at Harkins Plaza in West Sedona. We want you to know that even though we are now open there are significant changes that we have made to assure everyone's safety and health. We are reopening with appropriate measures in place to limit COVID-19 exposure risks and help keep our community safe while either shopping or donating wonderful items to support our homeless animals.
Jennifer Brehler, Executive Director at Humane Society of Sedona states "Even though our Thrift Stores were closed for 9 weeks our work at the Humane Society of Sedona to help animals and support our community as an essential service provider never stopped despite the financial impact our store closures have had. The monetary support the HSS Thrift Stores provide for more than 25 years, make it possible for us to find homes and care for roughly 800+ sick, injured, and homeless animals every year!"
Our top priority is to offer a healthy and safe shopping experience for our customers and visitors as well as provide a healthy and safe environment for our volunteers, employees and, of course, the animals.  In our efforts to do this we have adjusted our open hours and we are taking several precautions in our Thrift Stores.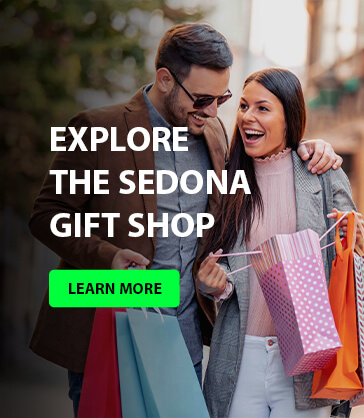 Business hours will be from 10 am to 3pm, Tuesday through Saturday for shopping and donated item drop offs. We are currently closed on Sundays and Mondays. We are accepting no clothing items at this time but items already in the stores before the closings are available for purchase.
There are designated drop off/self-serve areas outside each of our Thrift Stores. Our self-serve drop off is a safe distancing precaution that will reduce close human to human contact and ensures donated items are properly sanitized prior to entering the stores. These items will be sanitized before being brought into the stores.
We have temporarily suspended our delivery and pick up service at this time. We have other resources available that we can refer customers to for these services.
Dressing rooms are closed.
We have implemented directional signage for a social distancing shopping experience and will monitor traffic flow and occupancy levels to ensure social distancing can occur.
We have installed sneeze guards and have physical distancing at the check-out counter.

Paw Prints in the Village of Oak Creek

Extra care is being taken to ensure the store is thoroughly cleaned and sanitized before opening, throughout the day and after close every day with a strong emphasis on frequent touchpoints.
Hand sanitizer will be available for use at the stores.
Our employees and volunteers are practicing safe distancing, wearing mask/face coverings for yours and their protection and we hope you will join us in these precautions.
The lobby store at the shelter will remain closed at this time until further notice.
The Humane Society of Sedona is committed to doing our part to help our community stay healthy for both people and animals alike and we are proud to participate in the Sedona "Safe.Clean.Ready" campaign at both of our Thrift Stores and our Animal Shelter.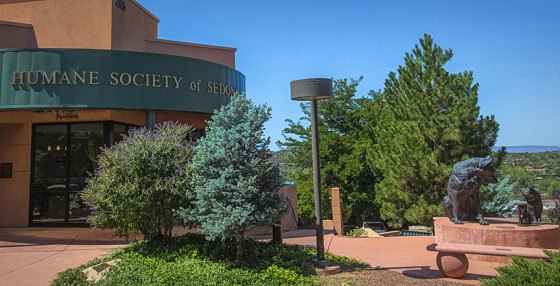 For more information on resources, programs and services provided by the Humane Society of Sedona, visit www.humanesocietyofsedona.org, or email info@humanesocietyofsedona.org, or call (928)282-4679.