Globe on Screen returns to the big screen at Mary D. Fisher Theatre
Sedona AZ (October 4, 2016) – The famous Globe Theatre of London returns to Sedona on Sunday, Oct. 9 in high definition when the Sedona International Film Festival hosts the big screen premiere of "Richard II". There will be one show at 3 p.m. at the festival's Mary D. Fisher Theatre. This special production is part of the full season of Globe on Screen that will be carried here in Sedona, presented by the film festival.
Shakespeare's Globe On Screen offers audiences a ticket to the best seat in the house from the comfort of their local cinema, and the chance to experience the unique magic of the world-famous Globe Theatre, all captured in high definition and full surround sound.
Simon Godwin delivers a dynamic portrayal of a play in "Richard II" — filled with both violence and comedic irony. Starring Charles Edwards (Downton Abbey, Philomena), Godwin's production delves into the meaning of kingship and the rising powers that can destroy it.
King Richard and his cousin Henry Bolingbroke, Duke of Hereford, are both grandsons of Edward III. Richard, son of the Black Prince, rules England by divine right, but he himself is ruled by caprice. The King's self-absorption and the flattery of favorites distract him from the country's impending bankruptcy and the growing threat of civil war.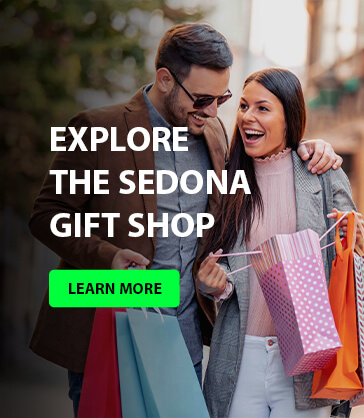 King Richard exiles Henry Bolingbroke and seizes his father's vast estates. While Richard is distracted by a rebellion in Ireland, Bolingbroke returns to England, intent on recovering his rightful property and, with the support of his disgruntled peers, perhaps seizing the crown itself.
Dazzlingly eloquent and ceremonious, the rich colors and lavish costumes of this historical play transfer superbly to the big screen.
The Globe on Screen celebrates the power and imagination, the excitement of classic literature. Be transported to the surroundings in which William Shakespeare intended his work to be experienced. The Globe on Screen will present classic works in an imaginative, skillful and accessible style that honors Shakespeare and his fellow playwrights' language and intentions, in a reconstruction of the house that Shakespeare built, while projecting their work through a 21st-century lens.
This is the definitive Shakespeare experience. Get closer to the action than ever before, experience the magic of the world famous Globe that yearly draws thousands of theatre lovers from around the world.
"Richard II" from the Globe Theatre will be shown at the Mary D. Fisher Theatre on one day only: Sunday, Oct. 9 at 3 p.m. Tickets are $15, or $12.50 for Film Festival members. Tickets are available in advance at the Sedona International Film Festival office or by calling 928-282-1177 or online at www.SedonaFilmFestival.org. Both the theatre and film festival office are located at 2030 W. Hwy. 89A, in West Sedona.