By Natalia Molina, Director of Resource Strategy for Northern Arizona
St. Mary's Food Bank Alliance 
(November 20, 2012) – I cannot express enough how deeply touched and thankful  I am to see the generosity that friends and neighbors demonstrate during the Thanksgiving season towards neighbors that live with food insecurity.  I work with a talented and passionate volunteer team and staff of ten at St. Mary's Food Bank Alliance's Flagstaff office.  The Flagstaff facility services local food banks, food pantries, shelters and other agencies throughout Apache, Coconino, Gila, Navajo, Mohave and Yavapai counties by facilitating in the gathering and distribution of food, supporting agencies that advocate and educate the community on issues related to food insecurity, as well as related social disparities.
There is an amazing emphasis on gathering food for the hungry throughout the holiday season.  However, the need remains throughout the year. In 2009, St. Mary's Flagstaff facility distributed 600,000 lbs. of food a month throughout northern Arizona. Three years later, the facility is distributing one million pounds of food a month to over 80 agencies.
The data on hunger is alarming. According to hunger statistics from Feeding America, one in four children and one in seven seniors in Arizona live with the threat of hunger. Approximately 338,000 children in Arizona, one out every five, live in poverty. Thirty-seven percent of these children are under the age of five.
When the data is explored deeper, the information is even more staggering. In his research paper, "Ending Child Hunger in Yavapai County: Our children deserve abundant healthy food," published in October 2012, Harvey Grady, Executive Director of Cornucopia Community Advocates conducted research on Yavapai county child hunger. The research was funded by a grant from the AZ Community Foundation. Some of the key findings are applicable across the board, both throughout Yavapai county and the state: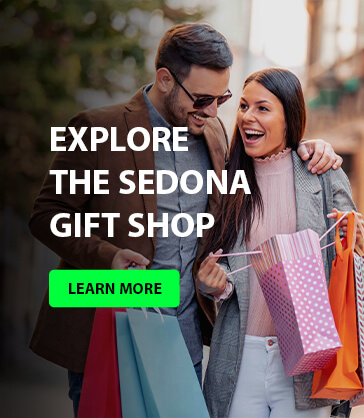 The general public remains unaware of the growth and extent of hunger in our communities, leading to further need for public education.
Throughout Arizona, hunger has risen dramatically since the 2008 economic recession, as 30% of persons in food bank lines are working but unable to feed their family or themselves without some assistance-they are the "working poor."
From 2000 to 2010, poverty in Arizona rose 52.5 percent from 13.9 to 21.2 percent. When the poverty rate increases, so too does the rate of hunger.
I have a dear friend whose husband and she made it a ritual to donate a shopping cart full of food during the holidays.  She visited the local food bank and noted that during the holidays, the local food bank was overflowing with food.  After noting this pattern, my friend and her husband decided to give that same shopping cart of food in the off peak time of the year, when donations to the food bank are scarce.
Again, I give thanks for all the generous volunteer time, food and financial donations that are offered throughout this holiday for our friends and neighbors who live in hunger. Please continue to keep in mind the hungry after the feasting is over.  Come January, February, and March, the famine will continue, but it can be alleviated one meal at a time with your continued support.  Every time you give, you empower others to live.  Happy Thanksgiving to you and best of health, wealth, and happiness!
Natalia Molina is the Director of Resource Strategy for Northern Arizona for St. Mary's Food Bank Alliance in Flagstaff that services food banks, food pantries, shelters, and other agencies throughout Apache, Coconino, Gila, Navajo, Mohave, and Yavapai counties.  For more information, please call Natalia at 928-310-0485.  Visit St. Mary's on the web at www.firstfoodbank.org
ABOUT ST. MARY'S FOOD BANK ALLIANCE: Celebrating its 45th anniversary as the world FIRST food bank in 2012, St. Mary's Food Bank Alliance is a non-sectarian, nonprofit organization that alleviates hunger by efficiently gathering and distributing food to 400 partner agencies at 500 locations that serve the hungry.  Serving two-thirds of Arizona's 15 counties, the organization is a member of Feeding America, the national network of food banks, and is committed to volunteerism, building community relationships, and improving the quality of life for Arizonans in need.