Sedona AZ (May 31, 2016) – The Sedona HUB at 525B Posse Grounds Rd is gearing up with a hive of activities this summer. Our eclectic band of teachers, facilitators and artists of all kinds are creating a menu of opportunity for all ages. Go to www.sedonahub.org and sign up for our newsletter to keep up with what is coming – we are adding new classes and events all the time.
The Hub does not take registrations but offers a venue for these artists to bring their work to YOU. Check the website and contact the teacher/performer directly with your questions and to ensure you have a place in the class of your choice. Most concert and performances are open to the public with a door charge.
Ongoing through the summer is the Wednesday Night Anything Goes drop-in Improv group (7-9 pm, $5 donation) and Circle Songs, an improvisational singing group open to anyone, guided by Michael Steele. Usually meeting 1st Sunday and 3rd Thursday, in June it will be 2nd Sunday (the 12th) and 4th Thursday (the 23rd) ($5 donation.)
Dance with Ayoshka, beginning Monday June 6th from 6.30-8.30 and continuing Mondays through June 27th. This unique 4 class DANCE Meditation Workshop includes Playing, Breathing, Yoga, Laughter, Praying, Chanting and Writing for $75. Ayoshka draws her teachings from being a student for over three decades in Taoism, Shamanism, Tib.Buddhism, the Vedas, Martial Art, Yoga/Meditation and she has certifications in several different Healing modalities. She has also worked as a professional dancer and has a degree in Religious Studies/Music. For more information and to register call 928-274-2440 or email ayoshka@yahoo.com
From June 13-17th The Youth Arts Leadership Institute offers a a very special week of leadership training and artistic expression with 4 extraordinary teachers and artists. Adam Rubin and Uswege Mwakapango (from Tanzania) join Sedona's own Joanna Horton (educator at Verde Valley School and actor) and Kayt Pearl (spoken word poet, teaching artist and musician) with an innovative program for youth ages 13-17. This is an extraordinary opportunity to have fun, gain skills and benefit from a small group intensive. For $650 you will have full day 9am-4pm of interactive experience in leadership training ,artistic skill-building and creative development, with a public performance on Friday 17th. For details and registration go to www.buildingbridgesevents.com. email Adam@renewchange.org or call 928-202-0220
Try your hand at ClayPlay and tell a story with Mr Charlie (Charles Rawson). Charles has been offering art activities for youth, elders and the disabled in the Verde Valley for the past eleven years and is the founder of Clay Play, "where we gather to make art, and end up creating much more." Each session runs 5 mornings a week from 8.39-11.30 for $45, all materials supplied. Beginning on June  20th-24th  for 7-10yrolds, continuing July 11th-15th  for 11-13yr olds  and 18th-22nd  for 14-16yr olds, class size is limited to 8. To register, contact mr.charlie.arts@gmail.com  or by phone at 928-274-2345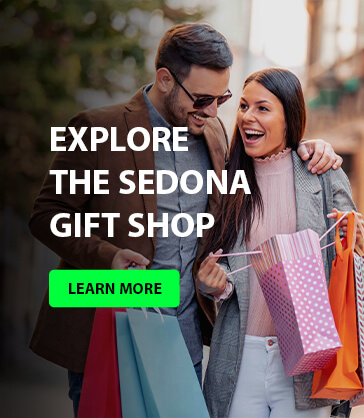 Expressive Arts camp with Alika Middleton is a 4 day class from June 28 -July 1 for ages 7-17.  Explore all the theatrical and visual arts for only $165.00 for the week or a daily drop-in rate of $50, with advance reservations. All art materials are included. Each project will begin with a theatrical or improvisational game to enhance and encourage the creative process. The combination of performing and visual arts is guaranteed to be fun and engaging! Alika is a certified art teacher who focuses on creative expression and personal discovery through the process of art making. For more information and to register call 928-202-2354 or email her at  alikamiddleton@gmail.com.
The Music in the House Concert series continues featuring the indie folk duo, 'Adam and I' on Saturday 25th at 7pm, $10 at the door. Visit their website http://www.adamandimakemusic.com/ and catch them in Sedona on their current tour.
Talya Reynolds, who recently joined the Hub Staff as Assistant Manager, is leading the charge to create a series of Sedona Street Arts Festival Series for Youth to be held the last Saturday of each month. Activities will include outdoor mural painting, live music and performance, food 'vendors' and a skateboard competition at the skate-park. These will be free and open to the public, from 11-4 on June 26, July 30 and August 27th. Visit www.sedonahub.org for updates, find us on Facebook or call 928-282-1660.
The Sedona Hub is a performing arts venue for the community open to opportunities for all ages and in all performing arts forms and collaboration. These are the classes and performances currently on the calendar for June.  Offer your own, bring suggestions and ideas, check in see what is coming later in the summer. See you at the Hub this summer.
What: Summer Classes/performances
Where: The Sedona Hub,525B Posse Ground Rd
Info: www.sedonahub.org