Sedona AZ (July 14, 2017) – A nine-year veteran of the Sedona Police Department is about to step into a new role: Recruit Training Officer for northern Arizona's next class of law enforcement professionals.
Officer Mike Lucas will spend the next five months in Prescott Valley at the Northern Arizona Regional Training Academy on the Yavapai Community College campus, mentoring a squad of 10 police officer cadets as they undergo the rigorous process to become certified in law enforcement.
Lucas' love of patrol work and appreciation for his own mentors prompted him to apply for the posting.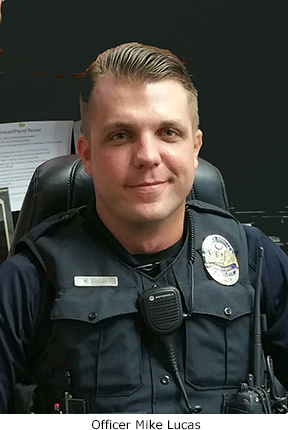 "When I was in the academy, I had two outstanding RTOs," says Lucas, "and this job is really about passing it forward to the next generation. That's what inspired me to apply – I want to be the same kind of Regional Training Officer that I had when I was in the academy."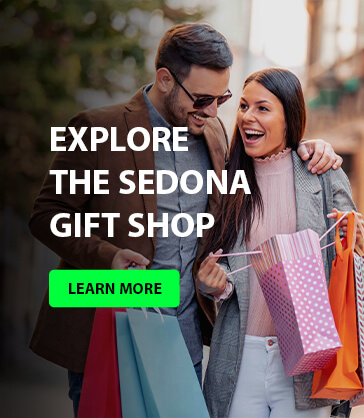 The Northern Arizona Regional Training Academy – NARTA – serves city, county, tribal, and state law enforcement agencies throughout Arizona. The upcoming class of recruits, Class 43, comprises men and women already hired by agencies who will spend 20 weeks in classrooms and field settings, gaining the knowledge, skills and abilities necessary to receive certification from the Arizona Peace Officers Standards and Training board.
"As a Recruit Training Officer, essentially you're there to support people, help them get through the rough times," says Lucas. "Be that person they can go to and reach a solution."
Lucas has experience in the mentor role. He currently serves the Sedona Police Department as a Field Training Officer, working with the department's new hires. At his upcoming academy post, he expects to work closely with the cadets, reviewing writing and test results, offering tips and support on training exercises, letting them know where they stand at the end of each week and where they can improve. In his role as evaluator, Lucas will be responsible for sending a written report to each cadet's home agency. 
Officer Lucas is Sedona PD's first NARTA Recruit Training Officer in 21 years, which Chief David McGill sees as a plus for both organizations.
"Supporting the next class of professionals is important," he says, "and we get something, too. When Officer Lucas returns to SPD in December, he'll bring new perspectives and the latest training techniques back to our own force in Sedona. And that just continues to elevate officer safety and the quality of our community policing."