One of comedy's most iconic figures, Gilbert Gottfried is the subject of documentary
Sedona AZ (November 5, 2017) – The Sedona International Film Festival is proud to present a one-night only special Northern Arizona premiere of the award-winning new documentary "Gilbert" on Tuesday, Nov. 14 at 4 and 7 p.m. at the Mary D. Fisher Theatre.
"Gilbert" is a wildly funny and unexpectedly poignant portrait of the life and career of one of comedy's most iconic figures, Gilbert Gottfried.
Legendary comedian Gilbert Gottfried has had quite the career. Rocketing to fame in the 1980s, he was thrust into the public consciousness almost immediately thanks to his brash personality, unique worldview, and off-kilter comic timing. Now, unapologetic after decades of flying solo in both his work and in his personal life, Gilbert has shockingly reinvented himself — as a family man.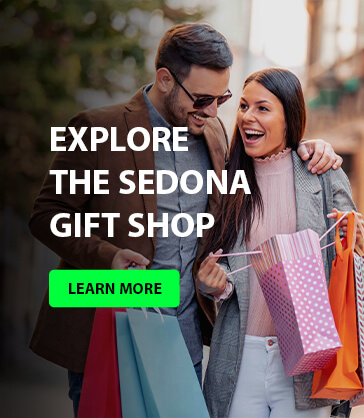 Director Neil Berkeley's "Gilbert" reveals an unexpected side to the iconic comedian. The film peeks behind the larger-than-life persona at a more personal story about growing up in Brooklyn and becoming a husband and father late in life. Gottfried's singular outlook on life and his ability to bring humor to even the darkest situations has, at times, gotten him into trouble. Still he soldiers on, an expert craftsman at bringing his audience to the edge (and sometimes pushing them over). "Gilbert" strips the comedic character away to reveal the man behind it. Berkeley allows the audience an intimate — even vulnerable — view of Gottfried out of character.
"Any time I try to answer the question as to why I decided to make a movie about Gilbert Gottfried, I struggle to come up with a satisfying answer," said director Neil Berkeley. "For my whole life he's just always been somewhere in the cultural ether, and I find myself endlessly fascinated by people like him. He's one of those performers you couldn't put your finger on at first, but his voice and name were always in the periphery. At some point, someone needs to tell these people's stories… right?"
"As a filmmaker, I am constantly trying to find and tell a good story, and as a human being I am insatiably curious. I think when it comes to my interest in Gilbert, these two qualities were smashed together and turned into a focused desire to find out who this guy is and why virtually everyone in comedy adores him."
"Gilbert" will show at the Mary D. Fisher Theatre on Tuesday, Nov. 14 at 4 and 7 p.m. Tickets are $12, or $9 for Film Festival members. For tickets and more information, please call 928-282-1177. Both the theatre and film festival office are located at 2030 W. Hwy. 89A, in West Sedona. For more information, visit: www.SedonaFilmFestival.org.